United Nations 2021 Internships | Free Certificate
The world looks to the United Nations (UN) for solutions to complex problems. The 40,000 staff work to maintain international peace and security, develop friendly relations among nations and promote social progress, better living standards and human rights. To be effective in solving the world's problems, the United Nations needs a diverse workforce contributing to these solutions. The Office of Human Resources fosters a dynamic, adaptable, mobile workforce, with the highest level of competence and integrity, to effectively and efficiently serve the mandates of the Organization.
The UN offers an exciting diverse and inclusive workplace. This internship provides a unique opportunity to work with colleagues of diverse background to solve a variety of problems. We are seeking an energetic, responsible intern to join the Organization. If you are selected, you will join a global intern cohort and make a real impact by working on challenging and rewarding projects.
Table of Content
About United Nations
The English language component of the Indigenous Fellowship Programme (IFP) was established in 1997. It takes place at the Office of the United Nations High Commissioner for Human Rights (OHCHR) in Geneva, Switzerland and lasts for 4 weeks, usually coinciding with the annual meeting of the Expert Mechanism on the Rights of Indigenous Peoples (EMRIP). The objective of this training programme is to enhance the knowledge of indigenous peoples on existing international human rights instruments and mechanisms, so they can use them to more effectively advocate for the rights of their communities ... read more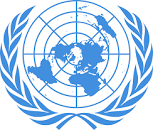 Subscribe for scholarship alert.
Be among the first to know whenever new United Nations scholarship is going on. Enter your email address and click the Subscribe button ↓
UN Internship Programme
Aim and Benefits of UN Internship Programme
United Nations Internships will provide certificate and exciting experience to work with the United Nations office.
Requirements for UN Internship Programme Qualification
Applicants must fulfill the following criteria for United Nations Internships:
Required Languages: English and French are the working languages of the United Nations. For this position fluency in English is required, knowledge of another UN official language is an advantage.
Eligible Countries: All World Countries
Competencies
Professionalism: Shows pride in work and in achievements; demonstrates professional competence and mastery of subject matter; is conscientious and efficient in meeting commitments, observing deadlines and achieving results; is motivated by professional rather than personal concerns; shows persistence when faced with difficult problems or challenges; remains calm in stressful situations. Takes responsibility for incorporating gender perspectives and ensuring the equal participation of women and men in all areas of work.
Communication: Speaks and writes clearly and effectively; listens to others, correctly interprets messages from others and responds appropriately; asks questions to clarify and exhibits interest in having two-way communication; tailors language, tone, style and format to match audience; demonstrates openness in sharing information and keeping people informed.
Planning& Organizing: Develops clear goals that are consistent with agreed strategies; identifies priority activities and assignments; adjusts priorities as required; allocates appropriate amount of time and resources for completing work; foresees risks and allows for contingencies when planning; monitors and adjusts plans and actions as necessary; uses time efficiently.
Technological Awareness: Keeps abreast of available technology; understands applicability and limitation of technology to the work of the office; actively seeks to apply technology to appropriate tasks; shows willingness to learn new technology..

Education: To qualify for an internship with the United Nations Internship Programme, the following conditions must be met:

Applicants at the time of application must meet one of the following requirements:

Be enrolled in a graduate school programme (second university degree or equivalent, or higher);
Be enrolled in the final academic year of a first university degree programme (minimum Bachelor's level or equivalent) in journalism, communications, human development, psychology, sociology, disability inclusion, international relations, human resources or related field; or
Have graduated with a university degree (as defined in a and b above) and, if selected, must commence the internship within a one-year period of graduation;

If pursuing their studies in countries where higher education is not divided into undergraduate and graduate stages, have completed at least four years of full time studies at a university or equivalent institution towards the completion of a degree in journalism, communications, human development, psychology, sociology, disability inclusion, international relations, human resources or related field;

Be computer literate in standard word processing and software applications such as Microsoft Word and Excel or similar and proficient in standard office automation equipment scanner, printer, etc.).
Have demonstrated keen interest in the work of the United Nations and have a personal commitment to the ideals of the United Nations Charter.
Have a demonstrated ability to successfully interact with individuals of different cultural backgrounds and beliefs, which include willingness to try and understand and be tolerant of differing opinions and views.
Checkout:
How To Write A Scholarship Essay - Scholarship Essay Examples
Interview date, Process and Venue for UN Internship Programme
Assessment exercise
The assessment exercise could be either a written exam or any other type of simulation exercise or case study. These assessment exercises are conducted in strict confidence and you will be informed in advance of the time, type and length of the assessment. If, based on the result of the assessment, you are short-listed for a competency-based interview, you are informed accordingly.
If you are not short-listed for the competency-based interview, you will be so informed at the appropriate time. Please note, however, that the type and frequency of correspondence with individual candidates may vary throughout the application process.
Selection notification
A pool of qualified candidates is recommended for selection following the outcome of the various assessment stages. Any recommendations are then evaluated by an independent review body, composed of staff and management representatives, to ensure that the applicable procedures were followed correctly.
After the review body has endorsed the recommended candidates, a selection decision is made by the head of the department usually for one individual, or if several positions are available, for the corresponding number of vacancies.
You will be notified if you are the selected candidate for the job.
If you were in the group of candidates recommended for the job opening but were not selected, you will be placed on the roster for similar functions at the level and category of the job opening for possible future selection. As a roster member, you will be notified when new job openings with the same job title, level, category and job family for which you have been rostered are advertised.
If you are not included in the pool of candidates recommended for selection, you will be notified accordingly.
Application Deadline
Not Specified
How to Apply
Interested and qualified? Go to
United Nations on careers.un.org
to apply
Please follow the following application instructions to win United Nations Internships:
Create an account on the United Nations Portal from here.

Fill in your profile.
Search for the internship and apply for it.
Note
A completed online application (Cover Letter and Personal History Profile) is required. Incomplete applications will not be reviewed.
The Cover Letter must include:
•Title of degree you are currently pursuing;
•Graduation date (when you will be graduating from the program);
•Explanation of your interest in the United Nations Internship Program;
•Experience in drafting targeted communications, conducting data analysis, including visualizing and validating data, and using social media;
•Explanation of why you think you are the best candidate for this role;
In your Personal History Profile, be sure to include all past work experiences, communications and data analysis related experience, software used, and three references.
Due to the high volume of applications received, ONLY successful candidates will be contacted.
For more details, visit UN website
20 Scholarships for African Students 2021/2022
How to Write a Good Scholarship Application Letter (Sample Examples Included)
Want to study abroad?
Find Ongoing Scholarships to Study Abroad Here
Subscribe for scholarship alert.
Be among the first to know whenever new United Nations scholarship is going on. Enter your email address and click the Subscribe button ↓
Scholarships You May Like
Subscribe for scholarship alert.
Be among the first to know whenever new United Nations scholarship is going on. Enter your email address and click the Subscribe button ↓