Undergraduate Merit Scholarship- University Of Technology Sydney-Australia
Undergraduate Merit Scholarship- University of Technology Sydney is open for International Students The scholarship allows Undergraduate, Bachelor level programm(s) in the field of All Subjects taught at University of Technology Sydney The deadline of the scholarhip is Open
Table of Content
About University of Sydney
The University of Sydney (informally USyd, Sydney Uni) is an Australian public research university in Sydney, Australia. Founded in 1850, it is Australia's first university and is regarded as one of the world's leading universities. The university is known as one of Australia's 6 sandstone universities. Its campus is ranked in the top 10 of the world's most beautiful universities by the British Daily Telegraph and The Huffington Post, spreading across the inner-city suburbs of Camperdown and Darlington The university comprises nine faculties and university schools, through which it offers b... read more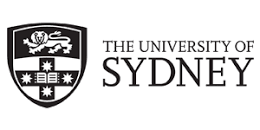 University of Technology Sydney Undergraduate Scholarship
Aim and Benefits of University of Technology Sydney Undergraduate Scholarship
$10,000 paid in two equal instalments of $5,000 each towards first year tuition fees.
Requirements for University of Technology Sydney Undergraduate Scholarship Qualification
To be eligible for the Scholarship, an applicant must meet all of the following criteria:
Must be an international student (not an Australian citizen, New Zealand citizen or permanent resident of Australia); and
Must have completed an Australian Year 12 qualification or recognized high school studies comparable to an Australian Year 12 qualification in Australia, and be admitted to UTS based on this qualification; and
Must meet all admission criteria for the selected undergraduate course; and
Must be commencing studies in a UTS degree full-time on-campus in Sydney; and
Must not be a recipient of a full tuition fee scholarship from UTS for the intended studies; and
Must not be a government sponsored student.
Checkout:
How To Write A Scholarship Essay - Scholarship Essay Examples
Application Deadline
Not Specified
How to Apply
UTS International will automatically consider all commencing international students applying for an undergraduate program at UTS in Sydney for this Scholarship. There is no separate scholarship application or documentation in addition to what is required for the coursework application.
Offers will be authorised by UTS International.
How To Apply For Scholarships - And Get Taken
Want to study abroad?
Find Ongoing Scholarships to Study Abroad Here
Scholarships You May Like