Trust Machine 2022 Remote Copywriter Opportunity
We're looking for a talented and passionate storyteller for our Marketing team at Trust Machines and applications. As our Copywriter, you'll be our content engine and ensure consistency and quality across many channels. You're a strong storyteller from white papers to blog posts who can synthesize many inputs to craft a thoughtful narrative.
What You'll Do:
Conceptualize, write, and edit persuasive copy for cross-channel marketing campaign assets, including social media, video/motion, and digital.
Developing and executing stories, series, and editorial packages for our products.
Partner with product teams to represent the voice and tone of the Trust Machines and our products and to communicate how the product works accurately across multiple channels in a compelling way.
Effectively present creative concepts and copy to internal teams and stakeholders, incorporating feedback to strengthen the work.
Edit drafts by non-writers and collaborate to deliver high-quality content.
Table of Content
About Trust Machine
The mission of Trust Machines is to grow the Bitcoin economy. We've recently raised $150M to realize this vision, build Bitcoin apps, and the open-source technologies required to unleash the true potential of Bitcoin for DeFi and Decentralized Applications.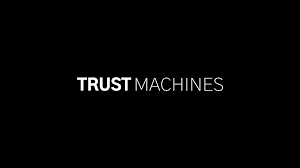 Subscribe for scholarship alert.
Be among the first to know whenever new Trust Machine scholarship is going on. Enter your email address and click the Subscribe button ↓
Trust Machine Content Copywriter
Aim and Benefits of Trust Machine Content Copywriter
What we offer:
Work from home
Competitive salary based on NYC comp (regardless of location, benchmarked annually)
Token incentives
Open Vacation Policy, take the days you need
Up to 16 weeks of paid parental leave
Your choice of technical setup and equipment
Please note that benefits vary by country. The ones shown above are for our full-time U.S.based employees. Benefits information for non-US-based positions will be provided to individuals who interview for those roles.
Requirements for Trust Machine Content Copywriter Qualification
What We're Looking For:
3+ years of experience as a Copywriter focused on writing and producing a range of marketing communications assets.
You should be able to deftly communicate insights using data analysis, reporting, and research.
Excellent editorial judgment and a thorough grasp of how to edit across a variety of topics: Voice & tone guidelines, brand guidelines, and audiences.
Experience collaborating closely with Product and Marketing teams. Ability to translate market research, data, and strategy into words.
Have a writer's mindset, eye for detail, and ability to provide an objective feedback
Experience in leading social & content strategy across a complex, non-straightforward industry at a high-growth company.
Avid bitcoin and cryptocurrency enthusiast is a must! It's okay if you haven't worked in crypto before, but knowledge about the field is essential.
We'd Also Like to See:
A storyteller's mindset and an entrepreneurial spirit.
Ability to navigate in a largely unstructured environment – our team is growing, and you'll wear many hats.
You are incredibly organized, detail-oriented, and catch all typos or grammatical errors.
Checkout:
How To Write A Scholarship Essay - Scholarship Essay Examples
Application Deadline
Not Specified
How to Apply
Interested and qualified? Go to
Trust Machine on boards.greenhouse.io
to apply
For more details, click here
UK Scholarships for International Students 2023/2024
20 Scholarships for African Students 2023/2024
Want to study abroad?
Find Ongoing Scholarships to Study Abroad Here
Subscribe for scholarship alert.
Be among the first to know whenever new Trust Machine scholarship is going on. Enter your email address and click the Subscribe button ↓
Scholarships You May Like
Subscribe for scholarship alert.
Be among the first to know whenever new Trust Machine scholarship is going on. Enter your email address and click the Subscribe button ↓