Stellenbosch University DeepMind Postgraduate Scholarships 2021 for African Students
The first DeepMind Postgraduate Scholarships in Africa is coming to Stellenbosch University.
Artificial intelligence and machine learning expertise on the African continent is set to get a major boost, thanks to prestigious scholarships to be awarded for postgraduate studies in the fields of applied mathematics, statistics, electrical and electronic engineering and computer science at Stellenbosch University (SU).
SU is the first African university to be awarded these scholarships by DeepMind, a London-based world leader in artificial intelligence research and its application in the real world. DeepMind was established in London in 2010 and its DeepMind Scholarships are part of a wider initiative by the company to broaden participation in science and support the wider research ecosystem, including in Africa.
Five scholarships will go to SU students who wish to pursue a two-year MSc in Applied Mathematics or Computer Science or an MEng in Electrical and Electronic Engineering. Three further scholarships will go to SU students who have been accepted to study towards a PhD in Applied Mathematics, Computer Science, Electrical and Electronic Engineering, Mathematical Statistics or Statistics.
These scholarships will be available to students from all over sub-Saharan Africa who wish to pursue research related to machine learning, with recipients selected by the University to commence their courses in 2021. The DeepMind Scholarship programme gives talented students from groups currently underrepresented in machine learning, including women, the support that they need to study at leading universities. Fees are paid in full and recipients are provided with guidance and support from DeepMind mentors.
Table of Content
About Stellenbosch University
Stellenbosch University (SU) is home to an academic community of 29 000 students (including 4 000 foreign students from 100 countries) as well as 3 000 permanent staff members (including 1 000 academics) on five campuses. ?The historical oak-lined university town amongst the Boland Mountains in the winelands of the Western Cape creates a unique campus atmosphere, which attracts local and foreign students alike. On the main campus, paved walkways wind between campus buildings � some dating from previous centuries; others just a few years old. Architecture from various eras attests to the s... read more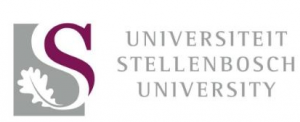 Stellenbosch University Masters Scholarship
Aim and Benefits of Stellenbosch University Masters Scholarship
The scholarships cover university fees, health insurance, accommodation, living expenses, and opportunities for international conference attendance. Recipients will also benefit from mentorship by DeepMind researchers.
Stellenbosch University Masters Scholarship Courses
Requirements for Stellenbosch University Masters Scholarship Qualification
Scholarships are open to anyone from Africa. Preference will be given to applicants from groups across the continent that are underrepresented in the global machine learning landscape. Shortlisted applicants may be invited for online interviews.
Awarded scholarships will be conditioned on formal acceptance into full-time postgraduate studies at Stellenbosch University, with a research topic focusing on machine learning to be approved by the scholarship committee.
Checkout:
How To Write A Scholarship Essay - Scholarship Essay Examples
Application Deadline
September 27, 2020
How to Apply
Interested and qualified? Go to
Stellenbosch University on docs.google.com
to apply
For more details, visit Stellenbosch University website
How to Write a Good Scholarship Application Letter (Sample Examples Included)
How To Apply For Scholarships - And Get Taken
Want to study abroad?
Find Ongoing Scholarships to Study Abroad Here
Scholarships You May Like