SheTrades Scholarship Program 2020 for Women from Developing Countries
Together with the International Trade Centre, the IE Foundation and the IE School of Global and Public Affairs, the SheTrades Scholarship aims to empower women working in trade and business expansion as civil servants, staff of a trade or in a business in a developing country, in order to help them unleash their maximum potential. This will have them increase the value of the businesses they represent and work for, expand the markets they have access to and connect with potential partners, buyers and investors.
By 2021, SheTrades, which also works with partner institutions such as Barclays, UPS and Visa, hopes to provide three million women access to their target market.
Table of Content
About IE Foundation
The IE Foundation is a nonprofit organization that works to enhance IEs impact through the application of its own resources and collaboration with strategic partners. Created in 1997, the Foundation has been actively promoting the institutions values of entrepreneurship, diversity, inclusivity and innovation for over twenty years, with special emphasis placed on the humanities as a fundamental aspect of our approach to higher education. Our actions and objectives can be grouped into four main areas: Providing resources and creating both inhouse and collaborative initiatives that improve the q... read more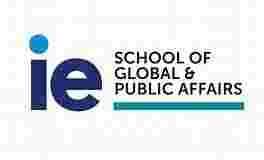 IE Foundation SheTrades Masters Scholarship
Aim and Benefits of IE Foundation SheTrades Masters Scholarship
This grant will cover the cost of all tuition fees. However, beneficiaries will need to cover the expenses associated with the course's one-week residential periods in Madrid and Geneva.
Requirements for IE Foundation SheTrades Masters Scholarship Qualification
This scholarship opportunity is open for women working in trade and business expansion as civil servants, sta of a trade or investment support institution or a business. A particular focus will be placed on women from least developed countries.
Checkout:
20 How To Study Abroad Frequently Asked Questions
Application Deadline
March 31, 2020
How to Apply
Online Application.
Online Assessment.
Entrance Exam: students are required to take either the GMAT, GRE or IEGAT (IE Test).
Personal Interview (face-to-face or via Skype) with the Admissions Team. Admission Committee Final Decision.
For more details, visit SheTrades Scholarship Program website
Read Also:
Top 20 Reasons To Study Abroad
Scholarships You May Like