Merck Foundation Research Grants Program 2020 for Scientists Worldwide
Applications are open for the Merck Foundation Research Grants Program 2020. In 2020, Merck Foundation are offering a series of research grants to stimulate innovative research in challenging areas of future importance.
Grants are available in the areas of
Drug discovery
Bioreactor design for cultured meat
Next generation machine learning
Pandemic preparedness / fighting new emerging viral infectious disease
Table of Content
About Merck Foundation
The Merck Foundation, established in 2017, is the philanthropic arm of Merck KGaA Germany, aims to improve the health and wellbeing of people and advance their lives through science and technology. Our efforts are primarily focused on improving access to quality & equitable healthcare solutions in underserved communities, building healthcare and scientific research capacity and empowering people in STEM (Science, Technology, Engineering, and Mathematics) with a special focus on women and youth. All Merck Foundation press releases are distributed by e-mail at the same time they become available... read more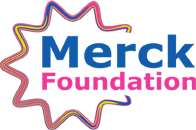 Merck Foundation Research Grants Program
Aim and Benefits of Merck Foundation Research Grants Program
Grants of 100,000 EUR – 500,000 EUR per year for up to 3 years are available.
Requirements for Merck Foundation Research Grants Program Qualification
Submissions are accepted from scientists in all countries all over the world.
Scientists in all career stages who are affiliated with any research-based institution, university or company can apply.
Applicants submit their application for the focus topics containing non-confidential information only. You may apply for more than one focus topic. If your application is successful, you will be invited to submit a full proposal and join a deep-dive workshop with the other finalists in 2020.
Checkout:
20 How To Study Abroad Frequently Asked Questions
Application Deadline
July 31, 2020
How to Apply
Interested and qualified? Go to
Merck Foundation on innovation.merckgroup.com
to apply
Submissions will be accepted until August 31, 2020 Central European Summer Time, for Drug Discover, Bioreactor Design, Next Generation machine Learning Topics. For the pandemic preparedness topic, there is no fixed deadline, since applications will be reviewed on a rolling basis so that they are able to provide a quicker response in these challenging times.
For more details, visit Merck Foundation Research Grants.
Want to study abroad?
Find Ongoing International Scholarships Here
Scholarships You May Like