Liverpool School of Tropical Medicine (LSTM) Global Health Scholarships 2019/2020 for African Students
Liverpool School of Tropical Medicine (LSTM) is delighted to offer new scholarship opportunities to future leaders in global health from Ghana and Nigeria applying for a postgraduate qualification on their brand new, innovative and flexible Global Health programme.
Because Global Health is not just the realm of healthcare professionals, LSTM needs the next generation of Global Health Leaders who can have a real impact in-country. They are looking for a wide range of people from other disciplines as well who are impacted by global health issues.
The Global Health programme is flexible and allows students to study online, part-time from anywhere in the world and has a modular structure with three routes: A Master of Science (MSc), Postgraduate Diploma or Postgraduate Certificate.
Table of Content
About Global Health Future Leaders Scholarship
LSTM is committed to developing the next generation of Global Leaders. LSTM's Global Health programme has been designed in response to employer feedback on required global health skills and competencies. The online learning approach allows flexibility and accessibility, thereby enabling students to remain in employment whilst being part of a network of like-minded global health experts across the globe.The scholarships are funded by a number of individuals, trusts, and foundations.... read more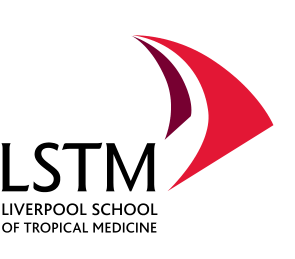 Global Health Future Leaders Scholarship Masters Scholarship
Aim and Benefits of Global Health Future Leaders Scholarship Masters Scholarship
Two fully funded Postgraduate Certificate places (60 credits)
Two fully funded Postgraduate Diploma places (120 credits)
Partial tuition fee scholarships up to a maximum of £2,500 (These partial scholarships are open to all nationalities)
Requirements for Global Health Future Leaders Scholarship Masters Scholarship Qualification
Academic : The programmes are open to university graduates in health, or related disciplines. Graduates from other disciplines are encouraged to apply. Non-graduates with considerable work experience in the health sector and can provide evidence of continued academic development through appropriate in-service training will also be considered
Work experience: Graduates from recognised universities generally require at least a year of professional or voluntary experience in health or a related area. Candidates without this work experience are eligible, provided they can demonstrate an understanding and engagement with global health issues.
English language : The programme is taught in English. Applicants whose first language is not English must normally provide evidence of an IELTS (International English Language Testing System) score of at least 6.5 with a minimum of 5.5 in all learning components, or a TOEFL (Test of English as a Foreign Language) score of at least 88 for the Internet-based Test (iBT), with minimum scores of 21 for Listening and Writing, 22 for Reading and 23 for Speaking. Tests should be within their validity period of 2 years. Other English Language Tests and country specific English Language qualifications are also accepted – a full list with details of levels required can be found on the LSTM website (http://www.lstmed.ac.uk/study/how-to-apply/english-language-requirements). Applicants who have recently completed a degree level qualification taught in a majority English speaking country (as defined by UK Visas and Immigration (UKVI)) may also be accepted at the discretion of the Director of Studies.
Checkout:
20 How To Study Abroad Frequently Asked Questions
Documents Required for Application
With your application, you need to provide contact details for 2 referees (who need to be able to respond quickly), plus:
Evidence that you meet LSTM's English language requirements – full details on website - https://www.lstmed.ac.uk/study/international-and-eu-students/english-languagerequirements
Evidence of previous qualifications – i.e. your undergraduate degree certificate and transcripts.
Personal statement about why you want to do the programme and how it fits in with your career / aspirations
Copy of your passport to verify your identity
With this information, we can review your application and send it to the Director of Studies for review. If successful, you will receive a conditional offer and scholarship form by email.
Application Deadline
July 14, 2019
How to Apply
Interested and qualified? Go to
Global Health Future Leaders Scholarship on mylstm.force.com
to apply
Read Also:
Top 20 Reasons To Study Abroad
Scholarships You May Like