Lex:lead International Essay Competition for Undergraduate Students in Developing Countries 2019
Lex:lead is a group of international lawyers and friends who support economic development focusing on the world's least developed countries.
Lex:lead offers an annual essay competition on topics of law and development to the world's least developed countries. In this way they transfer one-time US$500 awards to students for addressing fundamental questions. In 2015 we also started placing students in internships through the World Bank and other institutions. Launched with funding from the International Bar Association Foundation, Lex:lead is an intellectual partner to the World Bank-supported Global Forum on Law, Justice and Development.
Table of Content
About Lex:Lead
Lex:lead was founded in 2010 to continue the work of the Global Challenge, a group that had formed in 2001 under the International Bar Association to bring lawyers worldwide to the issue of development focusing on the least developed countries. Joining the Global Challenge in 2005, Anne was named its director. In 2010 the founding members set up Lex:lead as a New York Not-for-Profit registered charity with US Section 501(c)(3) tax exempt status.... read more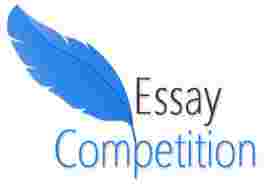 Lex:Lead Undergraduate Scholarship
Type

Undergraduate

Organisation

Lex:Lead

Country to study

-

School to study

-

Course to study

Not specified

State of Origin

Gender

Men and Women

Application Deadline

December 31, 2019
Aim and Benefits of Lex:Lead Undergraduate Scholarship
Up to 15 US$500 awards are to be made in February 2020 to the top-ranked essays answering this year's essay question: How can access to justice reduce poverty and support economic development?
Awards are generally payable to the winner's educational institution on his/her behalf and not to the winning student directly. Funds may also be less any necessary bank conversion fees and/or taxes. Lex:lead will never charge a fee to participate. A Certificate of Participation will be sent to all registered candidates who submit an essay by the 31 December 2019 deadline.
Requirements for Lex:Lead Undergraduate Scholarship Qualification
Candidates must be registered to compete: essays from unregistered candidates will not be accepted.
Candidates must be a citizen of an eligible country and a student (usually of law) with proof of educational enrollment in an eligible country (in January 2020).
Checkout:
20 How To Study Abroad Frequently Asked Questions
Interview date, Process and Venue for Lex:Lead Undergraduate Scholarship
Essays accepted from registered candidates between 1-31 December 2019. Finalists must show citizenship in an eligible country and enrollment in studies with at least one law class in an eligible country to be confirmed for award (see Homepage for eligible countries). All essays must be in compliance with competition rules (see Student Instructions 2019) and will not be accepted from unregistered candidates or after 31 December 2019.
Application Deadline
December 31, 2019
How to Apply
Interested and qualified? Go to
Lex:Lead on www.lex-lead.org
to apply
Answer all questions to register (incomplete or inaccurate registrations cannot be accepted). Do not register if you cannot provide proof of eligible citizenship and eligible enrollment.
Topic: How can access to justice reduce poverty and support economic development?
Read Also:
Top 20 Reasons To Study Abroad
Scholarships You May Like