Kectil Leadership Program for Young Leaders in Developing Countries 2020
Kectil is inviting applications for the Kectil Web-based One Year Developing Country Leadership Program 2020.
The program is designed to reward applicants who demonstrate sustained academic excellence and the potential to add to the vibrancy and diversity of the Kectil courses.
Its aim is to nurture, network, and mentor youth in developing countries who have the potential to be leaders and make a positive difference in their communities, countries and maybe even the world.
About The Program:
The Kectil Web-based Program consists of 12 Modules:
Introduction and Mission
Lessons on Leadership from Martin Luther King and other transformational change makers
Enabling Women to Succeed in Society
Population Growth and its Effect on Youth & Youth Unemployment and Poverty Employment
Colonialism and Occupation
Innovation to Advance Society
Entrepreneurship and Corporate Product Development
Environmental Sustainability
Personal and Group Management
Good Government
Local Projects to Improve Communities
Wrap-up and What's Next?
The modules all contain thought-provoking assignments, case studies and web-sessions.
The Kectil Fellowship program is open only to youth between 17-26 from less developed and developing countries who demonstrate a talent and passion for leadership, scholarship or innovation.
Table of Content
About Kectil
The Kectil Program was created to identify and nurture highly talented youth in developing countries who have the potential to make a positive difference in their communities and countries. We accomplish our Mission Statement by (i) facilitating innovative leadership training and (ii) providing a means to allow these highly talented youth become part of a guided network with other similarly talented and passionate youth in developing countries who will support, nurture, teach and learn from each other as they mature. The title "Kectil" refers to the "Knowles Educational and Charitable Trust... read more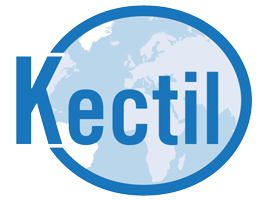 Kectil Fellowship
Type

Entrepreneurs

Organisation

Kectil

Country to study

-

School to study

-

Course to study

Not specified

State of Origin

Gender

Men and Women

Application Deadline

October 30, 2019
Aim and Benefits of Kectil Fellowship
Selected participants engage in monthly Kectil Talks with Leaders in Science, Business, Innovation, Entrepreneurship, and Public Service.
Requirements for Kectil Fellowship Qualification
Open to youth between 17-26 in least developed and developing countries;
Applicants should have demonstrated a talent and passion for leadership, scholarship or innovation;
Are proficient in English and have access to a computer and the internet.
Checkout:
20 How To Study Abroad Frequently Asked Questions
Interview date, Process and Venue for Kectil Fellowship
We are pleased to announce that The Kectil Program will select fifteen of the most active participants in the Web-based Program to be given a special award. These participants will have attended all of the Sessions and completed the online pre and post assignments. First, the selectees will be given a personal introduction to a leadership mentor in a developed country in the participant's general area of interest. Second, the name of each selectee will also highlighted on the Kectil Website as an honor for their leading participation.
Application Deadline
October 30, 2019
How to Apply
Interested and qualified? Go to
Kectil on kectil.com
to apply
Answer every question on the application form. Answer the short answer questions with 100 words or less per question. Think carefully about your answers, avoid one word or one sentence responses. Be thoughtful and creative so that your inner self shines through. Remember to check for spelling, grammar and punctuation. Do NOT plagiarize any of your answers.
For more details, please visit the scholarship website here
Read Also:
Top 20 Reasons To Study Abroad
Scholarships You May Like