Integrated Water Centre (IWC) Scholarships 2020/2021 for International Students to Study in Australia
The IWC-Ken Thiess Scholarships (Type A) and the IWC Masters Scholarships (Type B) are prestigious scholarships awarded annually to high calibre candidates who clearly demonstrate potential to become future water leaders to study the IWC Master of Integrated Water Management (MIWM) at Griffith University, Australia.
A – Future water leaders from priority countries in Asia-Pacific, Latin America, Africa and the Middle-East. One of these scholarships will be reserved and awarded to a female candidate.
B – Future water leader from selected countries in North America, Europe, or Asia
Field of Study: Masters in Integrated Water Management (MIWM)
Table of Content
About International Water Center
The International Water Center is dedicated to providing the most advanced education and training, applied research and consulting to develop capacity and promote whole-of-water cycle approaches to Integrated Water Management around the world.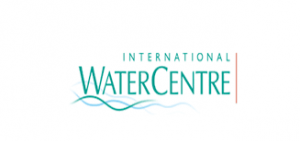 Masters Scholarship
Aim and Benefits of Masters Scholarship
A – Each scholarship will cover full tuition fees, living costs, return air travel to Australia, university student amenities fee, student visa, and overseas health cover.
B – The scholarship will cover full tuition fees.
Masters Scholarship Courses
Requirements for Masters Scholarship Qualification
To apply for an IWC Masters Scholarship, candidates must have at least two years of professional experience (paid work or volunteering experience) relevant to the program and following completion of an undergraduate degree.
Checkout:
How To Write A Scholarship Essay - Scholarship Essay Examples
Application Deadline
August 30, 2020
How to Apply
Applicants who apply for the scholarship must first apply for admission in to Griffith University and meet the admission requirements.
Applications for the MIWM Scholarships are completed via an online link. Online applications for the scholarships open on 18 May and will close on 1 August 2020 for international applicants.
If you want to save your application and come back to it later, click on 'Save Answers and Resume Later' at the bottom the page. Please copy the URL link provided and save it in a safe place. You can only use the URL link for maximum of 30 days to resume answering questions on the form. After 30 days the link will expire and you will have to start a new application form.
Visit the Programme Webpage for Details
N-Power 2020 Registration (Batch C) - How To Apply For N-Power Job 2020
Want to study abroad?
Find Ongoing Scholarships to Study Abroad Here
Scholarships You May Like