Guaranty Trust Bank (GTB) 2019-2020 OND Internship Programme for young Nigerians
Great news for Interns. Guaranty Trust Bank, the proudly African and International Institution is currently inviting applications from qualified Nigerian OND students who wish to gain industry experiene. This internship programme would offer the qualified and seleted candidates the opportunity to learn the banking processes and procedures.
The internship program is a great way to start a career in banking and develop workplace skills for the future.
Are you ready for this journey? Kindly see requirements below to kick start a banking career with GTBank.
Table of Content
About Guaranty Trust Bank (GTB)
Guaranty Trust Bank plc was incorporated as a limited liability company licensed to provide commercial and other banking services to the Nigerian public in 1990. The Bank commenced operations in February 1991, and has since then grown to become one of the most respected and service focused banks in Nigeria. If your desire is to work in an institution where learning is encouraged, skills are developed and passion is rewarded, Guaranty Trust Bank might be exactly what you are looking for. Explore below to find out more about graduate, internship and specialist opportunities. At Guaranty Tr... read more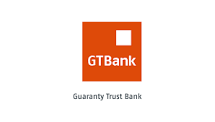 GTB OND Internship
Aim and Benefits of GTB OND Internship
An exciting opportunity to intern with the Proudly African and Truly International Institution.
The Internship Program offers OND graduates the opportunity to gain industry experience and on-the-job training in banking operations by supporting the day-to-day activities of our Transaction Services team whilst learning best-in-class banking processes and procedures. The internship program is a great way to start a career in banking and develop workplace skills for the future
Requirements for GTB OND Internship Qualification
Competencies/Skills
Good communication skills
Basic numerical skills
Willingness to learn
All applicants must possess/have:
One-year industrial attachment letter from a polytechnic
WAEC/NECO certificate
Birth certificate
School Identity card
Guarantor(s)
Guarantor(s)
GTBank – 1 Guarantor (Full-time employees only)
Other Organisations – 2 Guarantors (Full-time employees only)
Checkout:
20 How To Study Abroad Frequently Asked Questions
Documents Required for Application
Passport Photograph (white background only)
IT Letter
School ID Card
WAEC or NECO Certificate
Birth Certificate
Guarantor Form(s)
Guarantor ID Card(s)
Application Deadline
Not Specified
How to Apply
Interested and qualified? Go to
Guaranty Trust Bank (GTB) on recruit.zohopublic.com
to apply
For more details, visit GTB career website
Read Also:
Top 20 Reasons To Study Abroad
Scholarships You May Like