Oops!
Seems like
Africa Check
is not currently accepting applications for this particular scholarship. Never miss this scholarship again, let's alert you when application is going on. Enter your email address and click the Subscribe button ↓
Meanwhile below is a list of ongoing popular scholarships you can apply for now
See all ongoing scholarships here
Facebook/Africa Check 2020 Health Fellow For African Journalist
Based in the Journalism Department of the University of the Witwatersrand in Johannesburg, Africa Check seeks to appoint a Health Fellow (Full-time)
We are offering a year-long fellowship, in partnership with Facebook, to deepen our health misinformation work. Over the past several months, our team has increasingly focused on debunking Covid-19 misinformation, and we want to expand our capacity to combat health misinformation and surface more reliable information to people.
Table of Content
About Africa Check
Africa Check is a non-profit organisation set up in 2012 to promote accuracy in public debate and the media in Africa. We work to raise the quality of information available to society across the continent. Kofi Annan, the former UN secretary general, said of us: "For democracies to function properly, for people to make informed decisions about their lives, the claims made in the public domain must be held up to scrutiny and their veracity checked openly and impartially. "I salute the work of Africa Check, as an important initiative engaging with journalists and citizens acros... read more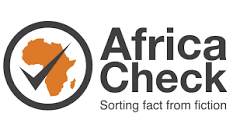 Subscribe for scholarship alert.
Be among the first to know whenever new Africa Check scholarship is going on. Enter your email address and click the Subscribe button ↓
Facebook/Africa Check Health Fellow
Aim and Benefits of Facebook/Africa Check Health Fellow
Key responsibilities include:
Researching and producing fact-check reports on key health claims circulating in public debate in South Africa and southern Africa
Researching and producing health-related factsheets and guides to increase the public's access to accurate and reliable information
Acting as a spokesperson for Africa Check, including speaking at events, conferences and in the media on our health misinformation efforts
Supporting our efforts to build impactful partnerships with reliable health experts and health bodies
Monitoring both social and mainstream media and other relevant channels for health
claims of concern
Working with our impact team to identify trends in health misinformation across the continent, and effectively communicate those insights to help us and others in the fact-checking and media community continuously learn and improve our approach to
health fact-checking
Finding and implementing innovative ways to better coordinate our health misinformation efforts across our four countries of operation
Assisting in training workshops and other events for media, civil society organisations, the general public and policymakers
The fellow will have access to training modules from third-party experts as well as from the team at CrowdTangle, Facebook's social analytics tool
Requirements for Facebook/Africa Check Health Fellow Qualification
A bachelor's degree
Five years' experience in fact-related fields such as media, research and academia
Specialist subject knowledge in health
Well-honed nonsense detector
Passion for news, and in particular health news
Ability to act impartially
Attention to detail
Ability to explain complex issues in simple language
Strong numeracy, analytical and research skills
Resilient self-starter who takes ownership of projects while working collaboratively in a team environment
Fluency in an African language/French (advantageous)
Experience in working across diverse geographies and cultures (advantageous)
Checkout:
How To Write A Scholarship Essay - Scholarship Essay Examples
Interview date, Process and Venue for Facebook/Africa Check Health Fellow
Should you not hear from us within two weeks from the closing date, please accept that your application was unsuccessful.
Application Deadline
August 31, 2020
How to Apply
Submit a CV with a cover letter explaining why you would be ideal for the position to [email protected] using the following subject line: "Application health fellow". In your cover letter, suggest a health claim in the news that should be fact-checkedand importantly, why you think it matters, and what you would do to combat its spread.
20 Scholarships for African Students 2021/2022
How to Write a Good Scholarship Application Letter (Sample Examples Included)
Want to study abroad?
Find Ongoing Scholarships to Study Abroad Here
Subscribe for scholarship alert.
Be among the first to know whenever new Africa Check scholarship is going on. Enter your email address and click the Subscribe button ↓
Scholarships You May Like
Subscribe for scholarship alert.
Be among the first to know whenever new Africa Check scholarship is going on. Enter your email address and click the Subscribe button ↓