Donald A. Wehrung International Student Award 2020/2021 for study at University of British Columbia, Canada
Applications are now ongoing for the Donald A. Wehrung International Student Award.
This award is a need and merit-based scholarship, that is awarded to international undergraduate students who despite being from impoverished and war-torn areas, managed to achieve academic excellence and are now in need of financial assistance to complete university education.
Students who are eventually selected will have their tuition fees for their degree study covered as well as living expenses. And the award may be renewed for another three years of undergraduate study or to degree completion – whichever comes first – provided that the student achieves satisfactory academic standing in their faculty, continue to demonstrate that they have financial need, and maintain their Canadian study permit (student visa).
Table of Content
About The University of British Columbia (UBC)
The University of British Columbia (UBC) is a global centre for teaching, learning and research, consistently ranked among the top 20 public universities in the world and recently recognized as North America's most international university. Since 1915, our motto, Tuum Est (It is Yours), has been a declaration of our commitment to attracting and supporting those who have the drive to shape a better world. As a result, UBC students, faculty and staff continue to embrace innovation and challenge the status quo, placing us at the forefront of discovery, learning and engagement. UBC encourages bo... read more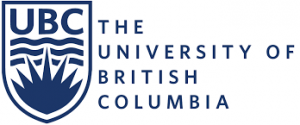 UBC Undergraduate Scholarship
Aim and Benefits of UBC Undergraduate Scholarship
This award recognizes outstanding international undergraduate students from impoverished or war-torn areas who have achieved academic excellence under difficult circumstances, and who would be unable to attend university without financial assistance.
Requirements for UBC Undergraduate Scholarship Qualification
To be considered for the Donald A. Wehrung International Student Award:
You must be an international student who will be studying in Canada on a Canadian study permit.
You must be graduating or have recently graduated from a recognized senior secondary school.
You must be applying for your first undergraduate degree.
You must meet UBC's admission requirements, including general and degree-specific requirements and the English Language Admission Standard.
You must demonstrate superior academic achievement (achieve all As or equivalent standard) and leadership potential.
You must come from a war-torn, politically unstable, or economically disadvantaged region of the world.
You must have achieved academic excellence under difficult circumstances and have no financial means from family or other sources to pursue post-secondary education in your own country (because it is unavailable or unattainable) or outside your country (because it is unaffordable).
Please note: If you are nominated for a Donald A. Wehrung International Student Award, you will not be considered for merit-based awards, including International Major Entrance Scholarships and Outstanding International Student Awards.
Checkout:
20 How To Study Abroad Frequently Asked Questions
Application Deadline
December 1, 2019
How to Apply
Award nominations are now open for the 2020/21 winter session and are open until December 1.
Please fill out the form below to be considered for the award.2020 Donald Wehrung International Student Award Nomination Package 1.1 MB PDF. Download and complete this form.
December 1: Submit your award application and complete the online application for admission to UBC. Although you can specify two degree choices in your application, only your first-choice degree will be considered for the purposes of this award.
January 31: Meet UBC's English Language Admission Standard.
Read Also:
Top 20 Reasons To Study Abroad
Scholarships You May Like