BDO East Africa 2020 Internship Program for Accounting Graduates
As a leading professional services firm enjoying sustained growth regionally, BDO East Africa offers challenging and rewarding career opportunities to experienced professionals as well as newly qualified accountants and graduates and that is why they are hiring fresh graduates for the audit and tax service lines.
The firm boasts of a knowledge-based organisation and an equal opportunities employer, they value challenge, team spirit and adherence to the highest standards of professional ethics.
Table of Content
About BDO East Africa
BDO East Africa is a member firm of BDO International. They operate three full-fledged offices, located in Kenya (Nairobi), Tanzania (Dar-es-Salaam), Uganda (Kampala), Ethiopia (Addis Ababa) and Rwanda (Kigali). With a combined professional team of over 125, they take pride in being part of a network that has exceptional capabilities, locally, regionally and globally. Previously known by the name of DCDM, they have a long-established presence in the region. They have been active in Kenya since 1996, in Tanzania since 1997, Uganda since 1999 and Ethiopia since 2013. They have built over... read more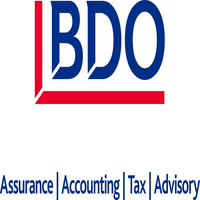 BDO East Africa Internship Program for Accounting Graduate
Aim and Benefits of BDO East Africa Internship Program for Accounting Graduate
The BDO East Africa Internship opportunity offers a pleasant working environment in a talent-nurturing organisation committed to continuous learning and professional development.
Through the internship, they ensure that graduates are able to deliver, both to valued clients and on their own personal aspirations. BDO's proven performance monitoring system allows each of our staff to be in full control of his/her professional development and career path with us.
Requirements for BDO East Africa Internship Program for Accounting Graduate Qualification
Second class upper in any discipline
Graduated in 2018 or 2019.
Graduates with an Accounting degree
Applicants without bachelors degrees but hold CPA or ACCA are also eligible.
Checkout:
20 How To Study Abroad Frequently Asked Questions
Application Deadline
December 11, 2019
How to Apply
All suitably qualified and interested candidates for the BDO East Africa Internship should send their applications online to [email protected]
Read Also:
Top 20 Reasons To Study Abroad
Scholarships You May Like