African Digital Democracy Observatory(ADDO) 2022 Research Fellowship for African Researchers
The African Digital Democracy Observatory (ADDO) is offering research grants and technical support for evidence-driven analysis into how malign actors are using coordinated disinformation and propaganda or other influence/information operations to fuel conflict across 21 African countries.
Table of Content
About African Digital Democracy Observatory(ADDO)
African Digital Democracy Observatory(ADDO) is a coalition of investigative analysis + forensic research organisations that monitor how digital tools and civic technologies impact on the rights of African citizens.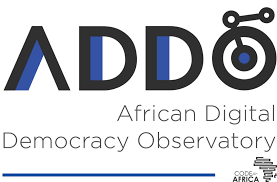 Subscribe for scholarship alert.
Be among the first to know whenever new African Digital Democracy Observatory(ADDO) scholarship is going on. Enter your email address and click the Subscribe button ↓
ADDO Research Fellowship
Aim and Benefits of ADDO Research Fellowship
Grant recipients will be required to publish their finding in easily accessible formats. ADDO is therefore most interested in research proposals that aim to produce:
Series of short reports (500w–1,000w) modelled on journalistic analysis.
Infographic explainers that unpack complex issues for lay audiences.
Datasets containing actionable information or lexicons or watchlists for researchers, media or CSOs to use for their own analysis.
Presentations designed to showcase research at conferences or to peer groups.
Academically-focused preprint or peer reviewed papers for public feedback and citation.
Benefits
The research fellowships come with a grant of $5,000 to $10,000 per project, along with additional access to ADDO forensic analysts, data scientists and open source intelligence (OSINT) researchers, as well as to machine learning tools for social listening or data/network analysis.
Selected fellows will be invited to share their research at ADDO seminars or international events.
Requirements for ADDO Research Fellowship Qualification
Individual researchers, multidisciplinary teams, or research organisations that work in African countries, or that are affiliated with African-based partners can apply.
This includes post-doc or other senior researchers, early-career researchers who have substantive published work, investigative journalists/analysts, or OSINT researchers who are affiliated with an institution (supported by a letter confirming oversight) with domain expertise on disinformation or other information disorder issues.
The initial research grants focus on 21 countries: Burkina Faso, Burundi, Cameroon, the Central African Republic (CAR), Chad, Côte d'Ivoire, the Democratic Republic of the Congo (DRC), Ethiopia, Ghana, Kenya, Mali, Niger, Nigeria, Senegal, Sierra Leone, Somalia, South Africa, South Sudan, Sudan, Tanzania, and Zimbabwe.
Checkout:
How To Write A Scholarship Essay - Scholarship Essay Examples
Application Deadline
October 15, 2022
How to Apply
The application process uses rolling deadlines, with proposals reviewed and shortlisted as they are submitted, with a final cut-off date of 15 October 2022.
The envisioned roadmap will be:
Submit your elevator pitch using this simple form.
Submit a more detailed proposal if invited.
Commence the research fellowship, with technical support from ADDO's forensic analysis and machine learning teams.
Present initial/iterative research insights/findings at ADDO seminars and other industry events.
Publish final research report on a publicly accessible platform, and present the results at appropriate public fora.
Applications in Arabic, English, or French are eligible. The research results are published in any of the three languages, as well as local indigenous African languages if appropriate.
For more details,visit ADDO website
20 Scholarships for African Students 2021/2022
How to Write a Good Scholarship Application Letter (Sample Examples Included)
Want to study abroad?
Find Ongoing Scholarships to Study Abroad Here
Subscribe for scholarship alert.
Be among the first to know whenever new African Digital Democracy Observatory(ADDO) scholarship is going on. Enter your email address and click the Subscribe button ↓
Scholarships You May Like
Subscribe for scholarship alert.
Be among the first to know whenever new African Digital Democracy Observatory(ADDO) scholarship is going on. Enter your email address and click the Subscribe button ↓