AAUW International Fellowship for Women, Masters & Doctoral program in USA 2020/2021
The American Association of University Women (AAUW) is inviting applications for the International Fellowship for Women to study for Masters, Doctoral and Postdoctoral program 2020.
About American Association of University Women (AAUW)
The American Association of University Women (AAUW) is the nation's leading voice promoting equity and education for women and girls. Since our founding in 1881, AAUW members have examined and taken positions on the fundamental issues of the day — educational, social, economic, and political. The mission of AAUW is to advance gender equity for women and girls through research, education and advocacy... read more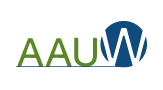 AAUW Postgraduates
Aim and Benefits of AAUW Postgraduates
Master's/first professional degree: $18,000
Doctoral: $20,000
Postdoctoral: $30,00
Requirements for AAUW Postgraduates Qualification
International Fellowships are not open to previous recipients of any AAUW national fellowship or grant (not including branch or local awards or Community Action Grants). Members and officers of the AAUW Board of Directors are not eligible to apply for fellowships and grant awards. AAUW staff or volunteers with decision-making authority who wish to apply for an award must recuse themselves from the decision-making process.
Unsuccessful applicants may reapply.
Applicants are advised to check the scholarship website for more details on eligibility.
Checkout:
20 How To Study Abroad Frequently Asked Questions
Interview date, Process and Venue for AAUW Postgraduates
The following criteria apply to the selection of International Fellowships:
Residing in home country at time of application
Position on return to home country
Academic and/or professional qualifications
Applicant's commitment to the advancement of women and girls in her home country
Proposed time schedule
Quality and feasibility of proposed plan of study or research
Demonstrated evidence of prior community and/or civic service in home country
Applicant's country's need for the specialized knowledge or skill
Financial need
Motivation for graduate study or research
Applicant is from an underrepresented area of the country and/or type of university other than a top-level research institution
November 15, 2019, by 11:59 p.m. Central Time
Deadline for online submission of application, recommendations, and supporting documents.
April 15, 2020
Notification of decisions emailed to all applicants. AAUW is not able to honor requests for earlier notification.
July 1, 2020–June 30, 2021
Fellowship year
When a deadline or notification date falls on a weekend, the date will be observed on the following business day.
Application Deadline for AAUW Postgraduates
November 15, 2019
How to Apply for AAUW Postgraduates
Interested and qualified? Go to
American Association of University Women (AAUW) on aim.applyists.net
to apply
For more details, please visit scholarship website here
Read Also:
Top 20 Reasons To Study Abroad
Scholarships You May Like