2019/2020 Chatam House Robert Bosch Stiftung Academy Fellowship (Central & Eastern Europe and Africa)
Chatham House is pleased to invite applications for the Robert Bosch Stiftung Academy Fellowship (Central & Eastern Europe and Africa) in the Queen Elizabeth II Academy for Leadership in International Affairs.
Table of Content
About Chatam House
Chatham House, the Royal Institute of International Affairs, is a world-leading policy institute based in London. Our mission is to help governments and societies build a sustainably secure, prosperous and just world. We engage governments, the private sector, civil society and our members in open debate and private discussions about the most significant developments in international affairs. Each year, the institute runs more than 300 private and public events – conferences, workshops and roundtables – in London and internationally with partners. Our convening power attracts world lead... read more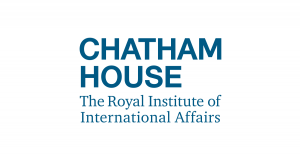 Chatam House Fellowship
Aim and Benefits of Chatam House Fellowship
The fellow will receive a monthly stipend of approximately £2,295. Modest provision is made for the costs of relocation, fieldwork, and possible publication costs.
Requirements for Chatam House Fellowship Qualification
Citizenship
The fellowship is open to citizens of countries in Sub-Saharan Africa comprising of Angola, Benin, Botswana, Burkina Faso, Burundi, Cameroon, Cape Verde, Central African Republic, Chad, Comoros, DRC, Republic of Congo, Cote d'Ivoire, Equatorial Guinea, Eritrea, Ethiopia, Gabon, Gambia, Ghana, Guinea, Guinea-Bissau, Kenya, Lesotho, Liberia, Madagascar, Malawi, Mali, Mauritania, Mauritius, Mozambique, Namibia, Niger, Nigeria, Rwanda, Sao Tome and Principe, Senegal, Seychelles, Sierra Leone, South Africa, South Sudan, Swaziland, Tanzania, Togo, Uganda, Zambia and Zimbabwe.
Applications will also be accepted from applicants holding dual nationality which includes one of these countries.
Education
It is required that the applicant holds a completed BA degree or equivalent, Masters degree with an international focus is preferred.
Career
The fellowship is aimed at candidates at the mid-stage of their career and who come from academia, NGOs, business, government departments, civil society or the media. They should possess knowledge of, and an interest in, the policy challenges related to global governance laid out on the Fellowships page.
Checkout:
20 How To Study Abroad Frequently Asked Questions
Interview date, Process and Venue for Chatam House Fellowship
Interview will be conducted vis skype in May/June
Documents Required for Application
To apply, please complete the application form and submit electronic copies of the following documents:
CV
Scanned copy of the photo page of your passport (to confirm you meet the nationality requirements)
Application Deadline
April 13, 2019
How to Apply
Interested and qualified? Go to
Chatam House on chathamhouse.workable.com
to apply
Applicants must fill this application form to apply
Read Also:
Top 20 Reasons To Study Abroad
Scholarships You May Like