Are you planning on taking the JAMB exam for next year? This article on JAMB Registration 2022 will prove as a useful guide that discusses everything there is to know about JAMB examination in Nigeria, and answers any question you may have about other aspects of the exam.
As an aspiring candidate, it is important that you get some information about the forthcoming 2022 JAMB examination beforehand. This doesn't just prepare you for the exam, but also ensures that you don't make the common mistakes first time candidates usually make.
That being said, this article answers some key questions and provides general information on areas like; how to register for JAMB, when is JAMB 2022 starting, how much is JAMB form, JAMB 2022 registration date, and also includes other frequently asked questions about JAMB.
Article Content:
What is JAMB?

JAMB 2022 exam date

2022 JAMB News

When will Jamb Form Be Out for 2022

Jamb Registration 2022

How to check JAMB result

Frequently Asked Questions About JAMB Registration 2022

Conclusion
1. 

What is JAMB?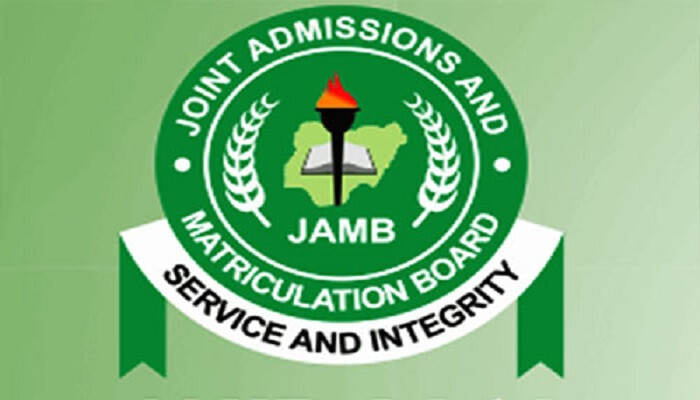 Although you may have heard about JAMB on several occasions, we will start off with a simple definition of what it is.
JAMB which is an acronym for Joint Admissions and Matriculations Board, is a Nigerian entrance examination board for tertiary-level institutions, with an aim to reliably measure candidates' abilities and determine their suitability for higher education.
The board conducts the entrance Unified Tertiary Matriculation Examination for prospective undergraduates into Nigerian universities, and is also responsible for administering similar examinations for applicants of the Nigerian polytechnics, and colleges of education.
2. 

JAMB 2022 Exam Date
"When is JAMB 2022 exam starting?" If that's a question you have in mind already about the JAMB exam, you are definitely asking the right questions, as it is crucial to know the exact date for the exam in order to prepare the right way. However JAMB 2022 exam date is on the 20th of April 2022, and JAMB closing date 2022 is on the 30th of April 2022. Therefore, the JAMB exam is scheduled to commence as from the 20th to 30th of April 2022.
3.

2022 JAMB News
The Joint Admissions and Matriculation Board has introduced new literature texts for four language subjects which includes;
Arabic,

Yoruba,

Igbo, and

Hausa.
New texts have also been included for Literature-in-English, and this includes;
The life changer by Khadija Abubakar Jalli,

Lion and the Jewel by Wole Soyinka,

Look Back in Anger by John Osborne,

Second Class Citizen by Buchi Emecheta,

Unexpected Joy at Dawn by Alex Agyei Agyiri, and

Wuthering Heights by Emile Bronte.
4. 

When Will JAMB Form Be Out For 2022?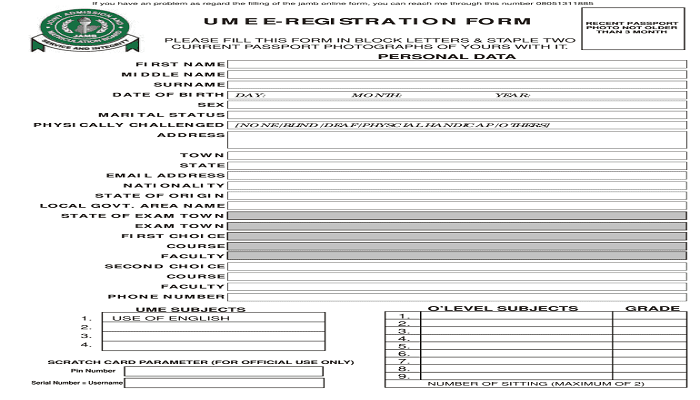 Is JAMB form out for 2022? No!!! The JAMB registrar has announced that the sales of JAMB form 2022 is scheduled to begin from 12th February, 2022.
This announcement means that the 2022 JAMB form will start selling officially on the official JAMB website from 12th February 2022, and registration will automatically begin in full swing at the given date. Also, the sales of JAMB form 2022 closing date is scheduled for 19th of March 2022.
Now let us look into the step-by-step guide on how to fill the 2022 JAMB registration form correctly without making mistakes.
When filling in your JAMB form, you should follow these following procedures:
Creating your NIN
The first step is to register and get your NIN ready.
Creating your JAMB profile
After getting your NIN, the next step is to link it to your JAMB profile.
Subject Combination Choice
In this step, you have to select your subject combination.
Institution-choice Selection
In this step, the applicants have to choose four institutions.
Choice of Course Selection
At this stage, the candidates will be required to choose the courses he or she wish to aspire for in each of the institutions chosen in step four.
Exam center Region Selection
This is the stage that you have to choose the region that you want JAMB to give you a CBT center for your exam.
Also when filling in your personal details in the JAMB registration form, you should do it the proper way. See how to fill personal details (bio-data) in JAMB form:
First, Middle and Surname: This should be arranged properly in the order shown on the registration form

Date of Birth: Your date of birth must include the day, month, and year in this order DD/MM/YY

Sex: Select if you are male or female

Marital Status: Choose whether you are single, married, or divorced

Disabilities: If you have any disability, then indicate it here else, skip or select none

Address: Supply requested address/addresses

State of Origin: Select the state you come from not the state in which you reside in

G.A of Origin: Fill in the name of the local government you come from.

Country/Nationality: If you are non-Nigerian, select your country.

Email: Enter your registered email address

Phone Number: This should be an active phone that is linked to your NIN.

Guardian/Sponsor(s) Name: This should be the name of either your parents or anyone that is your sponsor.
How much is 2022 JAMB Form
Wondering how much is JAMB form 2022? The total JAMB form 2022 price is Four Thousand Seven Hundred Naira (N4,700) only.
Here is the breakdown of the total cost price of Four Thousand Seven Hundred Naira:
JAMB 2022/2023 registration form: N3,500

Also, JAMB CBT 2022 registration fee: N700

JAMB 2022/2023 textbook: N500

Total: N4,700.
If you wish to take part in the JAMB mock exam, you will need to pay an additional seven hundred Naira (N700) fee.
5.

JAMB Registration 2022
As said earlier, JAMB 2022 to 2023 registration date has been declared to commence on the 12th of February 2022, and the JAMB 2022 registration closing date is on the 19th of March 2022. That being said, there are also requirements for a successful JAMB UTME registration process.
The complete, recommended and compulsory JAMB registration requirements for 2022 are:
A valid email address

JAMB profile

Personal phone number

Your full name

Date of Birth

JAMB E-PIN

Passport photograph
The 2022 JAMB registration is an easy process, and if you have the required documents and information, your registration should be smooth. However, in case you're not quite sure about the process when the JAMB portal 2022 registration opens, here are some tips on how to register for the JAMB 2022 exam:
Register NIN for JAMB 2022 with your phone or computer online

Create a JAMB profile by sending your Full Name (Surname, Middle Name, and First Name) to 55019, at an SMS cost of N50.

Pay for your JAMB E-pin registration. You can do this online, offline and also via the ATM

Visit and complete your registration at an approved CBT center with your personal data, JAMB profile and evidence of payment.

Complete the online application form by providing information like your name, email address, Local Government Area (LGA), academic qualification, etc.

Your ten fingers biometric and image will be captured and uploaded at the CBT centre.

Provide your O'level and or your A Level result. You can either submit one or both.

If you are awaiting results, as soon as the said result comes out, upload it to JAMB's official portal.

Collect your E-slip at the end of the JAMB registration, as evidence that you did register.
How to Pay JAMB 2022 Registration Fee?
Below are several methods of payment for the UTME 2022 registration;
Payment Through Banks Including Micro Finance Banks:
Present Pro?le Code and pay by cash or card

E-PIN is then delivered to the candidate's unique telephone number
Payment Through POS
This is available at State Of?ces of JAMB and CBT Centres, other POS outlets and any CBT Centre that demands it.
Present Pro?le Code and pay by card

E-PIN is then delivered to the candidate's unique telephone number
Payment Through Mobile Money Operators:
This is available at CBT Centres and Other Outlets
Present Pro?le Code and pay by cash

E-PIN is then delivered to the candidate's unique telephone number
Payment Using ATM:
This is available on all ATM outlets of the following eleven participating banks; Access Bank, FCMB, Fidelity Bank, First Bank, JAIZ, Polaris, Stanbic IBTC, Sterling, Union, and Unity Bank.
Select Bill Payment and then pick JAMB

Enter Pro?le Code and pay

E-PIN is then delivered to the candidate's unique telephone number
Online Payment on JAMB Portal
Click Purchase of 2022 Application Document

Enter your Pro?le Code

Select payment method (InterSwitch or Remita)

Make payment

E-PIN is then delivered to the candidate's unique telephone number
General JAMB Registration Guidelines
First time JAMB candidates can feel overwhelmed by the JAMB registration process, especially if they are doing it on their own.
Below are some general JAMB guidelines which can help you:
The registration fee is Three Thousand Five Hundred (N3, 500) naira. An additional Five Hundred (N500) naira only is paid to obtain the reading textbook.

A CD containing JAMB E-Syllabus, E-Brochure and other vital materials will be given to you for free

E-PINs purchased are tied to individual pro?les and are not transferable.

Ensure that you keep your security details such as registration numbers, password, email addresses, and E-PINs private and confidential. These security codes are not to be demanded at any registration centre by any person for any purpose.

You won't be permitted to register more than once. If there are any mistakes made during the registration process, you should seek correction from the Board and not obtain a fresh application, as doing so would attract sanction.
6.

How to check JAMB Result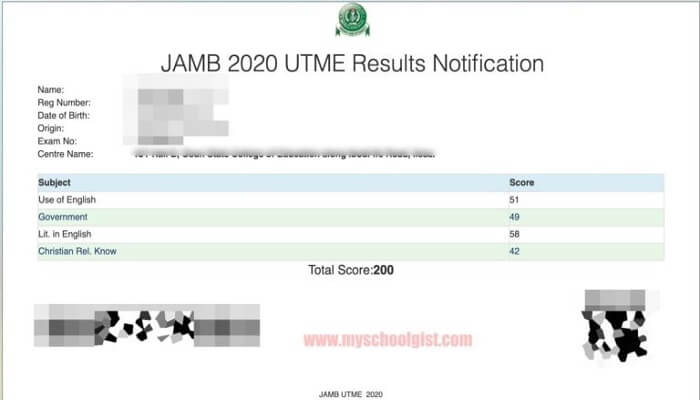 After sitting for UTME, candidates may not have been informed on how to check JAMB result with registration number. However, candidates can check JAMB result 2022 with registration number following these simple steps;
Checking via JAMB Result 2022 Portal:
Open the JAMB portal at www.jamb.org.ng

Login with your registration number

Go to "Result Notification" tab and click on Check My Result.

Your result will immediately be displayed.
Checking JAMB Result via Mobile Phone:
Open your Mobile Browser and Enter www.jamb.gov.ng/efacility

Fill in your JAMB Registration number in the spaces provided.

Click on Check Results.

Your Result Slip will be displayed on your screen
When candidates check jamb result with registration number 2022, they may also want to get it printed for the purpose of admission or as a reference document. Candidates should follow the steps below to print Jamb result.
Log on the jamb portal e-facility via jamb.gov.ng/Efacility

Check for 'Post Registration' E-facility menu and click on "Print Result Slip".
7.

Frequently Asked Questions about JAMB Registration 2022
This article section provides answers to frequently asked questions about JAMB other candidates like you have had about the exam. Read through to clarify your own doubts as well.
Is 2022 JAMB form out?
No! JAMB form for 2022 is not out.
When will JAMB form for 2022 be out?
The form should be available on the 12th of February 2022.
What is the date for JAMB 2022?
The date for JAMB exam 2022 is on the 20th to 30th of April 2022.
How much is JAMB form for 2022?
The actual price for JAMB form is N3,500.
When is JAMB form 2022 coming out?
The 2022 JAMB form will be out on the 12th of February 2022.
When is JAMB form for 2022 closing?
The closing date for 2022 JAMB form is 19th of March 2022.
Has JAMB registration started for 2022?
No it hasn't started yet.
When will JAMB registration for 2022 start?
JAMB registration commences when the form is out. This will begin on the 12th of February 2022.
When is the closing date for JAMB registration 2022?
The closing date for 2022 JAMB registration is on the 19th of March 2022.
How do I check JAMB result 2022 with registration number?
You can check your 2022 JAMB result via the official JAMB portal by visiting www.jamb.gov.ng/Efacility.
Can I purchase my E-Pin offline?
Yes you can! All you need do is walk into a commercial bank and purchase your JAMB E-pin from the attendant.
Is JAMB Mock exam compulsory?
No, the mock exam is not compulsory.
If there is a mistake in my course or Institution, can it be fixed?
Yes it can be fixed. If there is any mistake when filling in your personal information like name, gender, course, institution etc., there is a Correction of Data form created by JAMB to sort out issues like this.
Can I register for the Mock exam at a later date after JAMB registration?
No you can't. The mock application form comes with JAMB registration form, if you submit your JAMB application without selecting mock exam, you can't go back to change it.
Which novel is JAMB using for 2022?
The novel for 2022 JAMB exam is 'The life changer by Khadija Abubakar Jalli'. This is a compulsory novel for those writing 2022 UTME.
Is NIN compulsory for JAMB 2022?
Yes, National Identification Number (NIN) is now compulsory for JAMB.
Can I pass JAMB without studying?
Do not be deceived, you can't pass JAMB without studying.
Is JAMB difficult to pass?
JAMB examination is not difficult as long as you prepare well enough to pass the examination.
Conclusion
To attend any University, College or Polytechnic in Nigeria, you need to participate in the JAMB exam, that's how important this exam is to Nigerian students. We hope this article has been able to answer some of the questions you must have had regarding JAMB reg, and when to make use of JAMB registration portal. Also ensure you stay updated for any new development on registration and examination date.
Read related article:
Read these articles to take courses online: