Youth Center for Research 2020 Virtual Summer Research Programme
YCR Summer Research Programme is a great opportunity to learn and grow on a personal level. Not only it provides a chance to develop and diversify skillsets by engaging in a thought-provoking research experience but also lends an opportunity to virtually explore the world and build network beyond the national borders. It is a 6-week programme that aims to break the traditional disciplinary boundaries and delve into the emerging interdisciplinary research journey.
They encourage our participants to develop critical research questions that aim to fundamentally transform societies for a better and inclusive future. If interested, apply before the application deadline.
Table of Content
About Youth Center for Research (YCR)
The Youth Center for Research (YCR) is an aspiring youth-led think tank based in Pakistan. It was established to encourage and engage youth in research, dialogue, policy analysis and advice on a range of socio-economic and political issues. The center is a response to the present demographic makeup of the country which is overly dominated by the youth. This domination needs urgent translation into effective voice to partake in the development process essential to ensure countries' socio-economic and political take-off. We believe effective civic or political participation by the youth dep... read more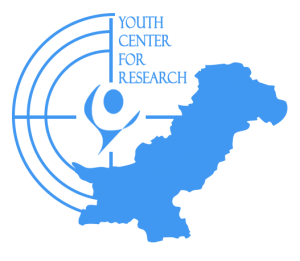 YCR Virtual Summer Research Programme
Aim and Benefits of YCR Virtual Summer Research Programme
The programme is planned in a way that helps participants to develop their research questions related to the themes they chose to work on. Their esteemed research advisors, thereafter, will support them in developing their research and getting it published on credible platforms.
Requirements for YCR Virtual Summer Research Programme Qualification
College/High School Students: applying for universities this year who are willing to experience the research oriented environment of higher studies and looking forward to have rigorous, inclusive and holistic learning experience.
University Students: who are currently enrolled in full-time bachelors or Masters Degree programme.
Students who want to expand their horizon of learning beyond borders and have a multicultural environment at home, and who are willing to share their own experiences with others, are highly encouraged to apply.
Students with previous research experience; and/or who are passionate to research and learn about global social, economic and political issues.
Virtual study programs enrollees and Non-traditional students: Individuals who are looking forward to diversify their study experience are encouraged to take part in this programme. Not only it will help in polishing professional skills, but will also help in personal development and growth.
Young Researchers will be selected based on their dedication towards the programme. The same will be evaluated through their applications. Since the program is formatted in a non-traditional manner, therefore, strong sense of commitment, flexibility, patience, appreciation and proactive participation are particularly important.
Checkout:
20 How To Study Abroad Frequently Asked Questions
Application Deadline
November 30, -0001
How to Apply
Interested and qualified? Go to
Youth Center for Research (YCR) on docs.google.com
to apply
For more details, visit YCR website
Want to study abroad?
Find Ongoing International Scholarships Here
Scholarships You May Like