Yale Young Global Scholars Program at Yale University 2020
Applications are now open for the Yale Young Global Scholars Program 2020 (YYGS).
Yale, invites students from over a 150 countries to participate in one of nine interdisciplinary sessions, and immerse themselves in a global learning community at the Yale Scholars Program which is a summer academic enrichment and leadership program for outstanding high school students from around the world.
If awarded, the Global Scholarship, the students will enrol at Yale University for 2 weeks, where they will be offering either engineering, biology, international affairs, literature, arts , and more. Within those 2 weeks, the students will experience university life through Yale faculty lectures and small-scale seminars while meeting students from around the world.
Table of Content
About Yale Young Global Scholars
Yale Young Global Scholars is an unparalleled academic and leadership program at Yale University, founded on the tenets of liberal arts, renowned for its diverse and inclusive community, and committed to increasing education access. Yale Young Global Scholars empowers the next generation of leaders by building a global community and designing interdisciplinary programs that foster intellectual curiosity, deepen understanding and inspire creative action across all borders.... read more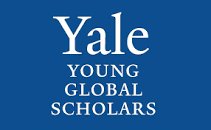 Yale Young Global Scholars High School
Aim and Benefits of Yale Young Global Scholars High School
YYGS offers…
A small, intimate educational experience with an 8:1 student to instructor ratio
A taste of university life, including residential dormitories, meals, labs, and lectures with Yale faculty
Humanities, social sciences, science, and math curricula at a top research institution
Easy, affordable access to the program with fee waivers, tuition packages, and travel assistance
The most global summer program in the world, with students from all 50 U.S. states and over 125 countries
A resume boost for your university applications, since participation at YYGS is recognized by admissions officers at colleges and universities
And so much more!
Scholarship/Funding:
YYGS provides need-based financial aid to both domestic and international students that covers partial- or full-tuition discounts (up to $6,300, or 100% of tuition), as well as scholarships that cover travel assistance.
Requirements for Yale Young Global Scholars High School Qualification
YYGS accepts applications from ALL countries.
In order to apply to YYGS, applicants MUST fulfill all of the following requirements:
Age: Be at least 15 years old by February 6, 2019 (application deadline).
English Fluency: Be able to participate in a rigorous academic curriculum conducted in English.
Grade Level: Be a current high school sophomore or junior (or international equivalent).
Graduation Date: Be graduating in May/June 2020 or 2021 from the Northern Hemisphere, or in Nov./Dec. 2019 or 2020 from the Southern Hemisphere.
Checkout:
20 How To Study Abroad Frequently Asked Questions
Documents Required for Application
All students must submit the following application components:
Activities list
One 500-word essay and one 200-word response
Two "fast take" responses (140 characters each)
Official school transcript
Two letters of recommendation
Application fee ($55 for Early Action, $70 for Regular Decision)
You must click the Finalize & Pay button on the "Review" page for your application to be considered.
OPTIONAL: English fluency test scores (TOEFL or DuoLingo)*
OPTIONAL: Need-based financial aid
Application Deadline
November 12, 2019
How to Apply
Interested and qualified? Go to
Yale Young Global Scholars on apply.globalscholars.yale.edu
to apply
For more details, please visit Yale Young Global Scholars
Read Also:
Top 20 Reasons To Study Abroad
Scholarships You May Like