Yale Young African Scholars Program 2020 for African secondary school Students
The Yale University is inviting applications from qualified African Secondary School students who is planning to pursue tertiary education and wish to make meaning impact as young leaders on the continent.
To be considered for this young Global Scholars program, you must have attended your secondary school in an African country and must be between 14 and 18 years of age. Scroll down to method of application, follow the step-by-step processes.
Table of Content
About Yale Young Global Scholars
Yale Young Global Scholars is an unparalleled academic and leadership program at Yale University, founded on the tenets of liberal arts, renowned for its diverse and inclusive community, and committed to increasing education access. Yale Young Global Scholars empowers the next generation of leaders by building a global community and designing interdisciplinary programs that foster intellectual curiosity, deepen understanding and inspire creative action across all borders.... read more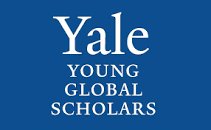 Yale Young African Scholars
Aim and Benefits of Yale Young African Scholars
This program aims to help Participants enhance their academic skills, receive university admission and financial aid application guidance, and join a network of young leaders from across Africa. Following the eight-day program, students will be paired with mentors who will help advise them throughout the university application process. There are no tuition, meal, or lodging costs for students to participate in YYAS.
Requirements for Yale Young African Scholars Qualification
Age: You must be at least 14 years old by application deadline (12 February 2020) in order to be considered. Please note that a typical YYAS student is between the ages of 15 and 18.
English: You must be able to participate in a rigorous academic curriculum conducted in English.
Citizenship: You must be a citizen or permanent resident of an African country. YYAS will also accept applications from refugees living in an African country.
School location: You must currently attend school in an African country.
Graduation date: If you attend school in the Northern Hemisphere, you must be graduating secondary school by earliest May/June 2021. If you attend school in the Southern Hemisphere, you must be graduating secondary school by earliest November/December 2020. Students who will graduate secondary school before August 2020 are NOT eligible to apply.
Checkout:
20 How To Study Abroad Frequently Asked Questions
Interview date, Process and Venue for Yale Young African Scholars
Decision Notification: Applicants will be notified electronically of admissions decisions by mid-April.
Application Deadline
February 12, 2020
How to Apply
Interested and qualified? Go to
Yale Young Global Scholars on apply.globalscholars.yale.edu
to apply
Click APPLY NOW to start your YYAS application. Be sure to write down your email and password to access the application at a later time.
Check the "Review" page of the application to see if you are missing any required components, and re-visit any pages that require further information.
Once your application is complete, click on the Review page. Next click on the Submit Application button at the bottom of the page.
Check your inbox for a YYAS confirmation receipt that indicates the successful submission of your application. Confirmation emails usually arrive within 24-48 hours of submission, due to occasional delays payment processing.
For more details, visit YYAS website
Read Also:
Top 20 Reasons To Study Abroad
Scholarships You May Like