Oops!
Seems like
World Bank
is not currently accepting applications for this particular scholarship. Never miss this scholarship again, let's alert you when application is going on. Enter your email address and click the Subscribe button ↓
Meanwhile below is a list of ongoing popular scholarships you can apply for now
See all ongoing scholarships here
World Bank Group Summer Internship Program for young Professionals 2020
World Bank is currently inviting applications from qualified undergraduate Nigerian students, to partake in the World Bank Internship Program 2020, which would award them a scholarship to study at any esteemed university in Switzerland, while still undergoing the internship.
The WB Internship is offered twice a year:
Summer Internship (May–September): The application period is December 1–January 31 each year.

Winter Internship (November–March): The application period is October 1-31 each year.
Students applying for this program should note that:
All applications must be submitted online and during the respective application period, because World Bank does not accept applications made via email.
J1 visa holders need to obtain a G4 visa abroad prior to starting employment or unpaid internship at the WB.
Table of Content
About World Bank
With 189 member countries, staff from more than 170 countries, and offices in over 130 locations, the World Bank Group is a unique global partnership: five institutions working for sustainable solutions that reduce poverty and build shared prosperity in developing countries. Together, IBRD and IDA form the World Bank, which provides financing, policy advice, and technical assistance to governments of developing countries. IDA focuses on the world�s poorest countries, while IBRD assists middle-income and creditworthy poorer countries. While our five institutions have their own country m... read more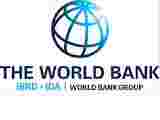 Subscribe for scholarship alert.
Be among the first to know whenever new World Bank scholarship is going on. Enter your email address and click the Subscribe button ↓
World Bank Internship
Aim and Benefits of World Bank Internship
The World Bank (WB) Internship Program offers highly motivated individuals an opportunity to be exposed to the mission and work of the WB in international development. The internship allows individuals to bring new perspectives, innovative ideas and latest research experience into the WB's work and improve their skills while working in a diverse environment. An internship at the WB is an opportunity to learn while gaining practical experience. Interns generally find the experience to be rewarding and interesting. In addition, it is a way to enhance their CVs with practical work experience.
Requirements for World Bank Internship Qualification
To be eligible for an Internship, candidates must have an
undergraduate degree and
be enrolled in a full-time graduate study program (pursuing a master's degree or PhD with plans to return to school full-time). There is no age limit.
Fluency in English is required. Knowledge of languages such as: French, Spanish, Russian, Arabic, Portuguese, and Chinese is desirable.
Other skills such as computing skills are advantageous.
We value diversity in our workplace, and encourage all qualified individuals, particularly women, with diverse professional and academic backgrounds to apply. Our aim is to attract and recruit the best talent in the world.
Additional Information
The WB Internship Program typically seeks candidates for: Operations (Front Line) in the following fields: economics, finance, human development (public health, education, nutrition, population), social sciences (anthropology, sociology), agriculture, environment, engineering, urban planning, natural resources management, private sector development, and other related fields; or Corporate support (Accounting, Communications, Human Resources Management, Information Technology, Treasury, and other corporate services).
The WB pays an hourly salary to all Interns and, where applicable, provides an allowance toward travel expenses up to USD 3,000 at the discretion of the manager. These travel expenses can only include transport expenses (airfare) to or from the duty station city. Interns are responsible for their own accommodations. Driven by business needs, most Intern positions are based in Washington, DC with a few others in the WB country offices. Usually, internship opportunities are for a minimum of four weeks.
Checkout:
How To Write A Scholarship Essay - Scholarship Essay Examples
Documents Required for Application
upload the following documents (mandatory) before submitting your application:
Curriculum Vitae (CV)
Statement of Interest
Proof of Enrollment in a graduate degree
Note: Each file should not exceed 5 MB and should be in one of the following formats: .doc, .docx, or .pdf
Please make sure that the filenames of the documents that you are
attaching do not contain any special characters, such as
â-<>&#â, etc. PDF files are the best files to upload.
Application Deadline
November 3, 2019
How to Apply
Interested and qualified? Go to
World Bank on worldbankgroup.csod.com
to apply
Application Form: Take time to prepare your application and enter
your personal information accurately. You would be asked to upload your documents; see document requirement above
Application Checklist: the following application checklist is meant to facilitate your application experience.
Ensure that you use either Google Chrome, Mozilla Firefox, Apple Safari, or Internet Explorer 10 or higher as your browser version.
Please make sure that you are connected with a reasonable bandwidth of internet connection without any network/firewall restriction.
You will be asked to register for an account and provide an email address. You must complete your application in a single session and you will only be able to submit it if you have uploaded all the required documents and answered all the questions (all questions marked with an asterisk-*- are required).
Please complete the application within 45 minutes to avoid a system timeout.
Provide the most current contact information. Ensure that you have correctly spelled out your email address, since this will be our main channel of communication with you regarding your candidacy
Ensure that you have correctly spelled out your email address, since this will be our main channel of communication with you regarding your candidacy.
Remember to enter your complete phone number (country code + city code + number).
Please do not enter any special characters (â-<>&#â, etc.) in any of the application fields. Try not to copy and paste any characters/text from Microsoft Word.
For more details, Visit the Official Webpage of the World Bank Group Summer Internship Program 2020
How to Write a Good Scholarship Application Letter (Sample Examples Included)
How To Apply For Scholarships - And Get Taken
Want to study abroad?
Find Ongoing Scholarships to Study Abroad Here
Subscribe for scholarship alert.
Be among the first to know whenever new World Bank scholarship is going on. Enter your email address and click the Subscribe button ↓
Scholarships You May Like
Subscribe for scholarship alert.
Be among the first to know whenever new World Bank scholarship is going on. Enter your email address and click the Subscribe button ↓