Oops!
Seems like
World Bank
is not currently accepting applications for this particular scholarship. Never miss this scholarship again, let's alert you when application is going on. Enter your email address and click the Subscribe button ↓
Meanwhile below is a list of ongoing popular scholarships you can apply for now
See all ongoing scholarships here
World Bank Group 2022 E T Consultant – Financial Management Specialist Africa Job Recruitment
Do you want to build a career that is truly worthwhile? Working at the World Bank Group provides a unique opportunity for you to help our clients solve their greatest development challenges. The World Bank Group is one of the largest sources of funding and knowledge for developing countries; a unique global partnership of five institutions dedicated to ending extreme poverty, increasing shared prosperity, and promoting sustainable development. With 189 member countries and more than 120 offices worldwide, we work with public and private sector partners, investing in groundbreaking projects and using data, research, and technology to develop solutions to the most urgent global challenges. For more information, visit www.worldbank.org
Western and Central Africa (AFW) Region
In West and Central Africa, the World Bank is a leading partner with a growing portfolio of 387 projects totaling more than $44.1 billion in areas such as agriculture, trade and transport, energy, education, health, water and sanitation- all to support job creation, gender equality, poverty reduction, and better lives. Across the continent, the World Bank's program has nearly doubled over the last 10 years. By 2030, about 87% of the world's extreme poor are projected to live in Sub-Saharan Africa, so this is where our mission to end extreme poverty and to promote shared prosperity will be achieved.
Table of Content
About World Bank
With 189 member countries, staff from more than 170 countries, and offices in over 130 locations, the World Bank Group is a unique global partnership: five institutions working for sustainable solutions that reduce poverty and build shared prosperity in developing countries. Together, IBRD and IDA form the World Bank, which provides financing, policy advice, and technical assistance to governments of developing countries. IDA focuses on the world�s poorest countries, while IBRD assists middle-income and creditworthy poorer countries. While our five institutions have their own country m... read more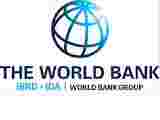 Subscribe for scholarship alert.
Be among the first to know whenever new World Bank scholarship is going on. Enter your email address and click the Subscribe button ↓
WBG E T Consultant – Financial Management Specialist
Requirements for WBG E T Consultant – Financial Management Specialist Qualification
General Competencies:
Written and Verbal Communication – Delivers information effectively in support of team or workgroup
Client Orientation – Takes personal responsibility and accountability for timely response to client queries, requests or needs, working to remove obstacles that may impede execution or overall success.
Drive for Results – Takes personal ownership and accountability to meet deadlines and achieve agreed-upon results and has the personal organization to do so.
Teamwork (Collaboration) and Inclusion – Collaborates with other team members and contributes productively to the team's work and output, demonstrating respect for different points of view.
Knowledge, Learning and Communication – Actively seeks knowledge needed to complete assignments and shares knowledge with others, communicating and presenting information in a clear and organized manner.
Business Judgment and Analytical Decision Making – Analyzes facts and data to support sound, logical decisions regarding own and others' work.
Public Administration – Understands the overall dimensions and structures of the mechanics of government and its public administration, including and public financial management.
Responsibilities
Provide high quality FM fiduciary assurance services, including assessing the adequacy of operations' FM arrangements, providing FM implementation support and supervising operations financed by credits and grants, ensuring compliance with the Bank's audit and other FM requirements, performing analytical work on FM and accountability issues, and carrying out capacity building activities, all with due attention to quality assurance arrangements.
Contribute to promoting effective reliance on country systems as deemed appropriate, greater use of technology for fiduciary due diligence and implementation support, and streamlining of FM and disbursement processes.
Contribute to the provision of high quality inputs to CPFs, PLRs and CPPRs.
Contribute to the provision of strategic advice and support to CMUs and other Global Practices, especially with regards to FM in sector service delivery.
Managing the preparation and supervision of assigned tasks and deliverables, ensuring timely and quality delivery with efficient budget management.
Generation and exchange of knowledge relating to FM/PFM issues.
Contribution to corporate tasks such as the preparation of country briefs, inputs to thematic notes and knowledge and learning events.
While focusing on the Nigeria portfolio, the FMS is expected to contribute to the program in other countries in the Unit as deemed necessary.
Checkout:
How To Write A Scholarship Essay - Scholarship Essay Examples
Interview date, Process and Venue for WBG E T Consultant – Financial Management Specialist
Selection Criteria
Qualified professional accountant (CPA, CA, ACCA or equivalent membership of an internationally recognized professional accountancy body) with a Master's Degree in Accounting, Public Financial Management, Finance, or another related field.
At least 5 years of relevant experience.
Has completed OCC course and TF accreditation; or, in case of external hire, must complete both within probationary period.
Public Financial Management System Knowledge and Ability: solid understanding of budget formulation, authorization and commitment, treasury and cash management, internal controls, internal audit and risk management, financial management information systems, accounting and reporting (including international public sector accounting standards), and accountability and oversight institutions (including SAI and external audit, ISSAIs, and legislative scrutiny).
Financial Management in Operations Knowledge and Ability: demonstrates solid knowledge of the Bank's fiduciary assurance risk model and use of country PFM systems for Bank-financed operations.
Performs a range of standard assessments to strengthen and monitor the Borrower or Implementing Entities' financial management arrangements to help provide reasonable assurance that the proceeds of our financing are used for the purposes for which they are granted.
Strong team player with the ability to work independently and effectively both remotely and face-to-face.
Integrative skills: demonstrates understanding of working across WBG practices and sectors
Written and verbal communication skills: demonstrates solid ability to identify and assess technical and policy issues and communicate findings
Verbally and through written reports and presentations.
Fluency in English.
Application Deadline
October 12, 2022
How to Apply
Interested and qualified? Go to
World Bank on worldbankgroup.csod.com
to apply
For more details, click here
UK Scholarships for International Students 2023/2024
20 Scholarships for African Students 2023/2024
Want to study abroad?
Find Ongoing Scholarships to Study Abroad Here
Subscribe for scholarship alert.
Be among the first to know whenever new World Bank scholarship is going on. Enter your email address and click the Subscribe button ↓
Scholarships You May Like
Subscribe for scholarship alert.
Be among the first to know whenever new World Bank scholarship is going on. Enter your email address and click the Subscribe button ↓