Westminster International Scholarships for Developing Countries UK 2020-2021
The University of Westminster offers the Westminister International Scholarships awards aimed towards fully funding students from developing countries intending to study a full-time Masters degree at the University.

Note, interested applicants can only apply for the scholarship if they have already applied to study at the University of Westminster and have been offered either a conditional or unconditional place to study their chosen course.
The university cannot consider an application for a scholarship if the student have not already made an application for admission and been successfully offered a place on a course.

Once you are accepted for the scholarship, the University of Westminister will offer you full tuition fee award, accommodation, living expenses and flights to and from London.

To be eligible for this award, you must be an international student from a developing country and hold an offer for a full-time Masters degree from the university.
Table of Content
About University of Westminster
University of Westminster started out 180 years ago as the UK's first polytechnic institution, established to educate the working people of London. Today we continue to build on this reputation, helping students from a variety of backgrounds to realise their full potential. Our undergraduate, postgraduate and short courses span a variety of subjects � from Architecture and Interiors to Computer Science and Software Engineering, from Business and Management to Journalism, Digital Media and PR. We provide grounded, holistic education with wide horizons and opportunities, so that people fr... read more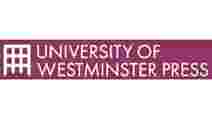 University of Westminster Masters Scholarship
Aim and Benefits of University of Westminster Masters Scholarship
Full tuition fee award, accommodation, living expenses and flights to and from London.
Requirements for University of Westminster Masters Scholarship Qualification
You must be an international student from a developing country and hold an offer for a full-time Masters degree.
Academic excellence, financial need and development potential
Checkout:
20 How To Study Abroad Frequently Asked Questions
Interview date, Process and Venue for University of Westminster Masters Scholarship
The Scholarships Office will email you to acknowledge receipt of your application. If you require proof of delivery, please use a delivery or courier service which allows you to track your package and verify receipt.
All scholarship applications are screened to ensure the basic eligibility criteria for the scholarship selected have been met. If we find that you do not meet the requirements you will be informed via email. Please note applications that do meet the criteria for our scholarships will be assessed and shortlisted once the application deadline for the relevant scholarship intake has passed.
advice
Please take in to account the following when making your application:
Your application must be typed, not handwritten.
Please complete all sections of the application form. Incomplete applications will automatically be rejected.
Make sure you provide all required supporting documentation the (the list of required documentation is outlined on uk/study/fees-and-funding/scholarships/before-you-apply">before you apply page and on the application form itself). Incomplete applications will be automatically rejected.
Do not submit more than the requested documentation. Please do not send original documents, as we cannot return these.
You can only apply for one type of scholarship.
Spend time on your application. You are in competition with some of the strongest students in the world so spend as much time as necessary creating a polished, professional and persuasive application.
Do not exceed the word limit given for any section of the application. We ask you to answer questions concisely for a reason.
Check your application for spelling and grammar errors.
Make a complete copy of the application before you send it.
Documents Required for Application
As well as completing the relevant Scholarship application form, you will need to provide the following supporting documentation:
A copy of the letter/email from the University of Westminster confirming your conditional or unconditional offer of a place on your chosen course.
An official copy of your transcript from your most recent/current academic study.
A reference letter written specifically in support of your scholarship application. This should be written by a previous tutor, professor, academic or employer (where relevant to your chosen degree course) and cannot be the same reference provided as part of your admission application.
Please note: certified translations of any supporting documents written in languages other than English must be provided. Please do not send your own personal copies or originals of documents as we are unable to return these to you.
Application Deadline
October 31, 2019
How to Apply
Interested and qualified? Go to
University of Westminster on www.westminster.ac.uk
to apply
Download and fill the scholarship application form here
Please note: all scholarship applications are open to new students only. If you are a current student at the University of Westminster, please check the information for current students page.
Due to the volume of applications we receive we cannot accept any applications via email.
It is the applicant's responsibility to ensure that the application is received before the deadline date. Due to our very tight timescales we cannot accept applications which are received late or with a postmark of the deadline date.
Please post applications to:
Scholarships Office
University of Westminster
Cavendish House
101 New Cavendish Street
London W1W 6XH
United Kingdom
For more details, please visit the scholarship website here
Read Also:
Top 20 Reasons To Study Abroad
Scholarships You May Like