Wellcome 2021-2022 International Master's Fellowships For Young Researchers
The 2021 Wellcome International Master's Fellowships offers nationals of low- and middle-income countries the opportunity to receive training at Master's degree level.
All International Students from Low or Middle-income countries are eligible to apply for Wellcome UK Government Scholarships 2021.
Aspirants who want to undertake their Masters's Degree from the UK are encouraged to apply. This is the Fully Funded Scholarship for the academic session of 2021-22.
Table of Content
About Wellcome
Wellcome exists to improve health by helping great ideas to thrive. They support researchers, we take on big health challenges, we campaign for better science, and we help everyone get involved with science and health research. Wellcome is a politically and financially independent foundation. Their founder, Sir Henry Wellcome, was a medical entrepreneur, collector and philanthropist. How they work today reflects the breadth of his interests, and his conviction that health can be improved when research generates, tests and investigates new ideas. Their governance is based on an updated version ... read more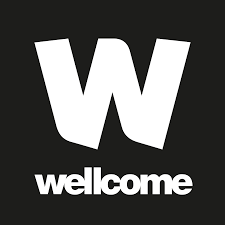 Subscribe for scholarship alert.
Be among the first to know whenever new Wellcome scholarship is going on. Enter your email address and click the Subscribe button ↓
Wellcome Postgraduate Scholarship
Aim and Benefits of Wellcome Postgraduate Scholarship
Wellcome International Master's Fellowships 2021 in UK for International Students is a Full Free Scholarship. A total award of £120,000 will be given to selected student. Detail of the scholarship coverage is given below:
Approved Tuition Fees
A stipend of £16,000 / Year (outside London) or £18,000 / Year (in London) to cover the cost of stipend.
Travel expenses will be covered.
Requirements for Wellcome Postgraduate Scholarship Qualification
To be eligible for this Fellowship, candidates need to fulfill the following criteria:
You're a national of a low- or middle-income country
Applicants must hold clinical or non-clinical undergraduate degree in a relevant subject
Your proposed research focuses on a health priority in a low- or middle-income country
You have sponsorship from an eligible host organization in a low- or middle-income country apart from mainland China.
Checkout:
How To Write A Scholarship Essay - Scholarship Essay Examples
Application Deadline
August 24, 2021
How to Apply
Interested and qualified? Go to
Wellcome on wtgrants.wellcome.org
to apply
It's important to check that your application is competitive. Please read the advice in the 'Eligibility and suitability' section above before you apply.
We encourage you to discuss your application with your sponsor and research supervisor. They will give you advice about the intellectual quality and importance of your project. They will also help you to decide whether it's the right time for you to apply.
We also encourage you to contact your research office at your host organisation as early as possible in the application process. They should be able to advise you on:
how to structure your application, including the budget
what information is needed to support your proposal
how much time your host organisation will need to approve your application after you submit it.
You can also get some tips to help you write a Wellcome grant application and guidance on using Grant Tracker.
For more details, visit Wellcome website
How to Write a Good Scholarship Application Letter (Sample Examples Included)
How To Apply For Scholarships - And Get Taken
Want to study abroad?
Find Ongoing Scholarships to Study Abroad Here
Subscribe for scholarship alert.
Be among the first to know whenever new Wellcome scholarship is going on. Enter your email address and click the Subscribe button ↓
Scholarships You May Like
Subscribe for scholarship alert.
Be among the first to know whenever new Wellcome scholarship is going on. Enter your email address and click the Subscribe button ↓