Van der Veen-Schenkeveld Scholarship 2020-2021 for Female African Theologians–The Netherlands
This (full) scholarship is named after the Dutch theologian Marja van der Veen-Schenkeveld, who supported the theological training of African women. The scholarship is provided for applicants undertaking a one-year Master's programme at PThU.
Table of Content
About Protestant Theological University (PThU)
The Protestant Theological University (PThU) is a university for theology based on a religious view of life, located in Amsterdam and Groningen. The PThU aims at profound and relevant theological education and research with regard to developments in faith, church and Christianity worldwide. Work in the university is inspired by its close association with the church and a fascination for what faith does with people – explicitly including the personal faith of its staff and students. The PThU stands for committed academic theological practice with particular responsibility for the Protestan... read more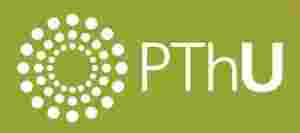 PThU Masters Scholarship
Aim and Benefits of PThU Masters Scholarship
Successful and selected applicants will be given full scholarship.
Requirements for PThU Masters Scholarship Qualification
To be eligible for this scholarship the student should meet the criteria listed below:
Admission to the international Master of Theology programme of the PThU;
Be female;
Be a native African;
Preferably be under 35 years of age;
Have an excellent study record and be committed to furthering the cause of African women.
Checkout:
20 How To Study Abroad Frequently Asked Questions
Application Deadline
May 1, 2020
How to Apply
You can apply for a scholarship by sending a letter to the Board of the Protestant Theological University before 1 May 2020.

The address of the Board may be found here.
Please send your scholarship application by e-mail to: admissions @ pthu.nl.
For more details, visit PTHU website
Read Also:
Top 20 Reasons To Study Abroad
Scholarships You May Like