Oops!
Seems like
United Nations University
is not currently accepting applications for this particular scholarship. Never miss this scholarship again, let's alert you when application is going on. Enter your email address and click the Subscribe button ↓
Meanwhile below is a list of ongoing popular scholarships you can apply for now
See all ongoing scholarships here
UNU/IIGH 2022 Postdoctoral Fellowship Programme for International Scholars – Kuala Lumpur, Malaysia
Postdoctoral Fellows at UNU-IIGH are within five (5) years of graduation with a PhD or Professional Doctorate. The Postdoctoral Fellowship provides fellows the opportunity to expand their career beyond the academic research environment to engage with policy application, translation, and dissemination. UNU-IIGH offers an excellent multicultural environment for interaction with scholars from different countries and diverse educational backgrounds.
The 2019-2023 Strategy for UNU-IIGH shifts the institute's body of work from investigator-driven global health projects to priority-driven, policy-relevant pillars of work. The institute's mission is to build knowledge and capacity for decision making by UN agencies, UN programmes, and Member States about global health issues. The goal of UNU-IIGH is to advance evidence-based policymaking on crucial issues related to sustainable development and public health. The strategy is implemented through three pillars of work:
Translating evidence into policy
Generating policy-relevant analysis related to gender and health
Strengthening capacity for local decision making
As part of this work, the institute is launching a Gender & Health Policy Hub to provide a platform for collaboration, practice-based learning, and co-production of critical analyses and evidence, as well as broker new partnerships and alliances to extend the sources of evidence and support dissemination and policy translation.
Table of Content
About United Nations University
The United Nations University (UNU) is a global think tank and postgraduate teaching organisation headquartered in Japan. The mission of the UN University is to contribute, through collaborative research and education, to efforts to resolve the pressing global problems of human survival, development and welfare that are the concern of the United Nations, its Peoples and Member States. In carrying out this mission, the UN University works with leading universities and research institutes in UN Member States, functioning as a bridge between the international academic community and the United ... read more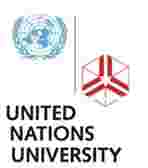 Subscribe for scholarship alert.
Be among the first to know whenever new United Nations University scholarship is going on. Enter your email address and click the Subscribe button ↓
UNU/IIGH Postdoctoral Fellowship Programme
Aim and Benefits of UNU/IIGH Postdoctoral Fellowship Programme
The successful candidate will be employed under a PSA contract and no reallowances apply. UNU offers an attractive compensation package including a monthly salary of US$3,028.92, commensurate with the experience and qualifications of the candidate. Benefits include 30 days annual leave and a health insurance scheme.
UNU will cover the cost of travel of the individual to the duty station, as well as their return to their home upon completion of their services. Travel costs are covered only in the event that the function will be undertaken physically in the duty station and excludes working from home arrangements.
UNU is not liable for any taxes that may be levied on the remuneration you receive under this contract. Payment of any such taxes remains the sole responsibility of PSA holders.
Requirements for UNU/IIGH Postdoctoral Fellowship Programme Qualification
Required qualifications and experience include:
applicants must be within five (5) years of completion of a PhD in public health or a related discipline
professional experience in public health research, policy, or programming
familiarity with gender-responsive research and/or programming
familiarity with systematic approaches to searching and evaluating scientific literature
demonstrated experience in research design
proven experience with quantitative and/or qualitative research techniques
experience with policy relevant research, including formulating policy-relevant research questions, undertaking policy analysis, and writing policy briefs
an analytical approach to defining policy-relevant research questions
demonstrated ability in conducting data analysis and interpretation
experience in writing peer-reviewed manuscripts
excellent oral and written communication skills in English
excellent time management skills
Other desirable skills:
experience in working on interdisciplinary research projects
experience in publishing in peer-reviewed journals
experience in writing grant applications
experience in writing progress reports
experience in implementing research and/or health policy and systems research
Checkout:
How To Write A Scholarship Essay - Scholarship Essay Examples
Application Deadline
February 16, 2022
How to Apply
Interested and qualified? Go to
United Nations University on careers.unu.edu
to apply
To apply to UNU, you will not need an account. Instead, we ask that you:
Apply via the apply link;
fill out the UNU P11 form (please avoid using similar forms provided by other United Nations organisations);
provide a motivation statement (in the P11 form); and
answer a few questions that are tailored to the position.
For more details,visit UNU website
UK Scholarships for International Students 2023/2024
20 Scholarships for African Students 2023/2024
Wants to study in Canada?
Find Ongoing Scholarships in Canada here
Subscribe for scholarship alert.
Be among the first to know whenever new United Nations University scholarship is going on. Enter your email address and click the Subscribe button ↓
Scholarships You May Like
Subscribe for scholarship alert.
Be among the first to know whenever new United Nations University scholarship is going on. Enter your email address and click the Subscribe button ↓