University of Strathclyde Commonwealth Shared Scholarships 2020
Commonwealth Shared Scholarships are offered by the Commonwealth Scholarship Commission (CSC) in partnership with UK universities. These scholarships are intended for candidates from least developed and lower middle income Commonwealth countries for full-time Masters study on selected courses. Funded by the UK Department for International Development (DFID), these Scholarships enable talented and motivated individuals to gain the knowledge and skills required for sustainable development, and are aimed at those who could not otherwise afford to study in the UK.
Table of Content
About CommonWealth
The Commonwealth Scholarship Commission in the UK (CSC) provides the main UK government scholarship scheme led by international development objectives. The CSC is an executive non-departmental public body, sponsored by the Department for International Development (DFID). The CSC operates within the framework of the Commonwealth Scholarship and Fellowship Plan (CSFP) and is a vivid demonstration of the UK�s enduring commitment to the Commonwealth. By supporting innovators and leaders of the future from across the Commonwealth, and by attracting outstanding talent to Britain�s un... read more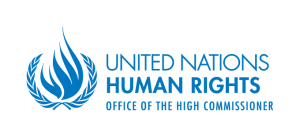 University of Strathclyde commonwealth Masters Scholarship
Aim and Benefits of University of Strathclyde commonwealth Masters Scholarship
The scholarship, if selected will cover free Tuition Fees, Living costs, return travel to UK and other expenses
University of Strathclyde commonwealth Masters Scholarship Courses
Requirements for University of Strathclyde commonwealth Masters Scholarship Qualification
To apply for these scholarships, you must:
Be a citizen of or have been granted refugee status by an eligible Commonwealth country, or be a British Protected Person;
Be permanently resident in an eligible Commonwealth country;
Be available to start your academic studies in the UK by the start of the UK academic year in Sep/Oct 2020;
Hold a first degree of *at least upper second class (2:1) standard, or a second class degree and a relevant postgraduate qualification (usually a Masters degree). The CSC would not normally fund a second UK Master's degree.
Not have studied or worked for one (academic) year or more in a high income country (as classified by the World Bank);
Be unable to afford to study in the UK without this scholarship.
The University will give preference to candidates who already hold a first degree with FIRST CLASS HONOURS (or equivalent).
Selection Criteria: Applications will be considered according to the following selection criteria:
Academic merit
Quality of Study Plan
Potential impact of the work on the development of the candidate's home country.
Checkout:
20 How To Study Abroad Frequently Asked Questions
Documents Required for Application
Your application may be delayed if you fail to provide the following documents (where appropriate):
Certified copies of qualifications you've gained, eg degree certificate and transcripts (showing the subjects taken and your grades). If you're still studying, provide a transcript of your results so far
If your qualifications are in a language other than English, please provide official translations in addition to the copies of the original documents
If English is not your first language, please provide a suitable English language test certificate (if appropriate), for example IELTS
A copy of your passport (if you are a non EU overseas applicant). Your passport is required in order to obtain your Certificate of Acceptance for Studies (CAS) statement which allows you to apply for your Tier 4 visa to study
A copy of your sponsor letter/scholarship award (if appropriate/available)
Copies of any other documentation to support your application such as a CV, Personal Statement, Portfolio (for certain programmes)
Application Deadline
December 18, 2019
How to Apply
Interested and qualified? Go to
CommonWealth on fs29.formsite.com
to apply
CSC Online Application
Applications must be made via the Commonwealth Scholarship Commission's online application system. Any applications not submitted via their online application system will NOT be accepted. Click here
References
Referees must be listed in the online application form. References will only be requested from nominees and reserve candidates put forward by the University.
University Applications
Candidates must apply for a place on the course/s through the University's admissions application system separately (unless they already hold an offer). Candidates must secure admission to the course/s in addition to applying for a Shared Scholarship.
For Information on how to apply to the University, click here
Each course page has an 'apply' button for you to start your application.
For more details, visit commonwealth shared scholarship website
Read Also:
Top 20 Reasons To Study Abroad
Scholarships You May Like