University of Sheffield Faculty Of Engineering Excellence Scholarships-UK 2020
The University of Sheffield is offering scholarship awards to international, undergraduate students with established and continued academic excellence, who exceed the academic conditions of the standard UCAS offer and wish to pursue a degree in Engineering.

Qualified candidates who attained A level grades of A*AA or above or its equivalent in their home country will receive the Excellence Scholarship.

To be eligible for the Excellence Scholarship you must make the University of Sheffield your first choice in the UCAS application process for 2019 entry and be an undergraduate student aiming to acquire a Bachelor's degree.
Table of Content
About The University of Sheffield
The University of Sheffield developed from three local institutions: the Sheffield School of Medicine, Firth College and the Sheffield Technical School. The School of Medicine, founded 1828, was by far the oldest. Its early history was very insecure and it was saved from collapse by the opening of Firth College, which took over the teaching of all basic science subjects to medical students. We're part of key organisations across the city who work together to make Sheffield and the wider region an even better place to live, work, study and play.... read more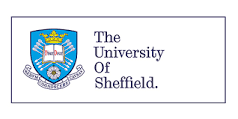 The University of Sheffield Undergraduate Scholarship
Aim and Benefits of The University of Sheffield Undergraduate Scholarship
We will offer the scholarship in the form of a cash bursary at the start of your course should you be eligible. The scholarship amount is depended on your academic achievement: A*AA - £1000, A*A*A - £2000 and A*A*A* - £3000. For international qualifications, uk/undergraduate/apply/international-qualifications">visit here to confirm the equivalent of A*AA - applicants achieving the equivalent of this should expect to receive the scholarship at the minimum level. Please contact the Department to confirm the exact level of award for higher achievements.
Once in receipt of this scholarship, you will be awarded £1,000 each subsequent academic year subject to maintaining a 69.5% overall average mark in the previous academic year.
The University of Sheffield Undergraduate Scholarship Courses
Requirements for The University of Sheffield Undergraduate Scholarship Qualification
To be eligible for an Excellence Scholarship you must:
make The University of Sheffield your first (firm) choice in the UCAS application process for 2019 entry
be an undergraduate student
be classed as an international student for tuition fee purposes
be taking all prerequisite subjects for your selected degree
Checkout:
20 How To Study Abroad Frequently Asked Questions
Application Deadline
September 20, 2019
How to Apply
Interested and qualified? Go to
The University of Sheffield on 2020.undergrad.apply.ucas.com
to apply
Candidates will not have to apply for these scholarships, as they are automatically awarded to all eligible students when they commence their studies in the Department.
If you require further information please contact our Undergraduate Admissions Officer - [email protected]
For more details, please visit the scholarship website here
Read Also:
Top 20 Reasons To Study Abroad
Scholarships You May Like