University of Sheffield 2020 Africa Scholarship for African Students
In partnership with the University of Sheffield Africa Scholarship Trust, the Department of Geography are pleased to offer a scholarship for a postgraduate taught student from Africa.
Table of Content
About University of Sheffield
Sheffield is a world top-100 university with highly rated teaching and research. At Sheffield you'll be taught by inspirational researchers and be able to see the work they do first hand. The University of Sheffield offers 350 different courses, across 75 different subject areas. The University also offers preparation programmes for international students.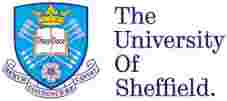 University of Sheffield Masters Scholarship
Aim and Benefits of University of Sheffield Masters Scholarship
The scholarship offers the following support:
A full tuition fee waiver
Maintenance for University accommodation and a monthly stipend
University of Sheffield Masters Scholarship Courses
Requirements for University of Sheffield Masters Scholarship Qualification
You must be classified as overseas for tuition fee purposes.
You must be self-funded to receive this award, i.e. not funded by a research council, government, private enterprise, charity or any similar organisation.
This scholarship cannot be awarded in conjunction with any other funding awards, either from the University of Sheffield or external sources.
Your mode of attendance must be full time.
Receipt of the scholarship is subject to successfully meeting any condition(s) attached to your offer before the deadline provided by the Admissions Service.
Receipt of the scholarship is subject to successfully receiving a visa to study at the University in September 2019.
You must be a national of or permanently domiciled in an African country.
The panel will be looking to see in particular if you have:
Provided a clear rationale for applying for a postgraduate course at the University of Sheffield,
Outlined challenges to academic progress and detailed how these barriers have been overcome successfully,
Outlined examples of work experience in the field of International Development,
Clearly articulated future ambitions; these goals relate to the postgraduate degree you have applied for, and how your learning will benefit others from your country.
The outcome of your application will be announced via email.
Checkout:
20 How To Study Abroad Frequently Asked Questions
Application Deadline
May 11, 2020
How to Apply
Interested and qualified? Go to
University of Sheffield on finance.ssid.shef.ac.uk
to apply
For more details, visit University of Sheffield website
Read Also:
Top 20 Reasons To Study Abroad
Scholarships You May Like

Warning: array_rand(): Second argument has to be between 1 and the number of elements in the array in /home/scholarshipair/public_html/read.php on line 588

Warning: Invalid argument supplied for foreach() in /home/scholarshipair/public_html/read.php on line 588