University of Pretoria LLM in International Trade & Investment Law in Africa (TILA) Scholarships 2021 for African Students
The Centre for Human Rights, Faculty of Law, University of Pretoria is pleased to announce scholarships available for the International Trade & Investment Law in Africa (TILA) Masters degree.
The Master's of Law (LLM) degree in International Trade and Investment Law in Africa is the first of its kind to be offered in Africa. It establishes a higher education and training programme based in and focused on, Africa with full exposure to the international world of trade and investment.
The degree was developed under the auspices of the Centre for Human Rights and is presented by the University of Pretoria and the University of the Western Cape(UWC) in partnership with Makerere University in Uganda, American University Washington College of Law in the USA and the University of Amsterdam and Erasmus University in the Netherlands.
As a result of the change in the timing, the LLM students will now have the opportunity to interact with the students and lecturers of other master's programmes in the Centre for Human so that both groups can understand the evolving international approaches to the human rights, social and environmental responsibilities of business and their implications for international lawyers.
Table of Content
About University of Pretoria
The University of Pretoria is a research intensive university. Hence, it is seeking candidates for doctoral studies who will make significant contributions to its research endeavour. As part of South Africa's contribution to the Commonwealth Scholarship and Fellowship Plan, the University of Pretoria has made funds available for two doctoral scholarships for students coming from Commonwealth Countries (excluding South African students). This scholarship is known as the University of Pretoria Commonwealth Doctoral Scholarship and will be awarded on a competitive basis. The University of ... read more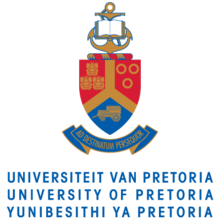 University of Pretoria TILA Masters Scholarship
University of Pretoria TILA Masters Scholarship Courses
Requirements for University of Pretoria TILA Masters Scholarship Qualification
Applications are welcome particularly from students in Africa. Applicants from Africa qualify for sponsorship consideration if selected for the programme. Applications are also welcome from other parts of the world and a few students have been admitted from countries like Germany, France, and Jamaica. However, applicants who are not citizens of African countries do not qualify for financial sponsorship and must cover all expenses to attend the programme.
Checkout:
20 How To Study Abroad Frequently Asked Questions
Interview date, Process and Venue for University of Pretoria TILA Masters Scholarship
You will be notified by the end of September 2020 whether your application was successful or not.
Application Deadline
July 31, 2020
How to Apply
Interested and qualified? Go to
University of Pretoria on centreforhumanrights.submittable.com
to apply
Prospective students must apply at the University of Pretoria for the 2021 intake and applications for the 2022 intake at the University of Western Cape will open in 2021.
For more details, visit UP website
Read Also:
Top 20 Reasons To Study Abroad
Scholarships You May Like