University of Nottingham Malaysia 2020 Developing Solutions Masters Scholarship
The Developing Solutions Scholarship Fund will reach out to students who have the potential to make a real difference to the development and prosperity of their home countries.
Table of Content
About University of Nottingham
The University of Nottingham is a public research university in Nottingham, United Kingdom. It was founded as University College Nottingham in 1881, and was granted a royal charter in 1948. Nottingham's main campus (University Park) with Jubilee Campus and teaching hospital (Queen's Medical Centre) are located within the City of Nottingham, with a number of smaller campuses and sites elsewhere in Nottinghamshire and Derbyshire. Outside the UK, the university has campuses in Semenyih, Malaysia and Ningbo, China. Nottingham is organised into five constituent faculties, within which there are mor... read more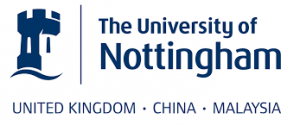 University of Nottingham Developing Solutions Masters Scholarship
Aim and Benefits of University of Nottingham Developing Solutions Masters Scholarship
10 awards of 100% tuition fee scholarships are available for students from the developing and third world countries registering for taught Masters programmes at Malaysia Campus in areas related to science, technology and education, including the following courses:
MSc Chemical Engineering
MSc Civil Engineering
MSc Computer Science
MSc Mechanical Engineering
MSc Electronic Communication & Computer Engineering
MA Educational Leadership & Management
MA Special Needs
MA TESOL
MSc International Development Management
MA International Relations
Requirements for University of Nottingham Developing Solutions Masters Scholarship Qualification
In order to apply for one of these scholarships you must;
be holding an unconditional offer letter and accepted the offer by paying RM2,000 for full time Masters degree programme at University of Nottingham Malaysia for 2020/21 intakes. Copy of unconditional offer letter and acceptance form must be attached together with the application.

be classified as an 'overseas' student for fee purposes.

have at least 1 full year working experience after completion of undergraduate programme. Fresh graduates will not be considered.
must sufficiently enable to support cost of living throughout the duration of studies.

complete our scholarship application form online. Please take note only completed form with all supporting documents will be considered.

current students and graduates of UNMC will not be considered for this scholarship as to give new students an opportunity.

only complete applications and meet the above requirements will be entertained.
Checkout:
How To Write A Scholarship Essay - Scholarship Essay Examples
Application Deadline
October 18, 2020
How to Apply
Download the application form here
Once the form has been filled in, please save and attach the form to your email and send it to [email protected]
Note
submission of application will be open from March 2020

application for September 2020 intake is open from 1 March 2020 and closed by 2 August 2020. Successful applicants will be notified by 23 August 2020

application for December 2020 intake is open from 1 June 2020 and closed by 18 October 2020. Successful applicants will be notified by 8 November 2020
For more details kindly visit University of Nottingham Malaysia Developing Solutions Masters Scholarship website
How To Apply For Scholarships - And Get Taken
Want to study abroad?
Find Ongoing Scholarships to Study Abroad Here
Scholarships You May Like