University of Nottingham 2020-2021 Africa Undergraduate Excellence Award for African Students
The Africa Undergraduate Excellence Award is a new scholarship for high-achieving international students from Africa, covering a contribution towards tuition fees in the first year of your degree course at the University of Nottingham.
Table of Content
About University of Nottingham
The University of Nottingham is a public research university in Nottingham, United Kingdom. It was founded as University College Nottingham in 1881, and was granted a royal charter in 1948. Nottingham's main campus (University Park) with Jubilee Campus and teaching hospital (Queen's Medical Centre) are located within the City of Nottingham, with a number of smaller campuses and sites elsewhere in Nottinghamshire and Derbyshire. Outside the UK, the university has campuses in Semenyih, Malaysia and Ningbo, China. Nottingham is organised into five constituent faculties, within which there are mor... read more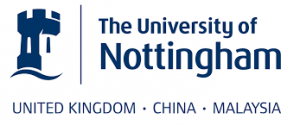 University of Nottingham Undergraduate Scholarship
Aim and Benefits of University of Nottingham Undergraduate Scholarship
For students beginning courses in 2020 they will award:
six scholarships of £2,000
two scholarships of £6,500
Requirements for University of Nottingham Undergraduate Scholarship Qualification
To apply for this scholarship, you must:
be a national of or permanently domiciled in any African country
be classed as an 'overseas' student for tuition fee purposes
hold an offer to begin a full-time undergraduate degree programme at the University of Nottingham in September 2020, in any subject area
Checkout:
20 How To Study Abroad Frequently Asked Questions
Interview date, Process and Venue for University of Nottingham Undergraduate Scholarship
You will be asked a series of questions about your achievements, study plans and reasons for choosing Nottingham. Allow yourself time to prepare strong answers, as the scholarships will be offered to applicants based on academic merit and the strength of your application statements.
Application Deadline
May 1, 2020
How to Apply
Interested and qualified? Go to
University of Nottingham on mynottingham.nottingham.ac.uk
to apply
Candidates must apply for an undergraduate degree course at Nottingham and receive an offer of study before applying for this scholarship. Search for courses and find out how to apply through UCAS.
Once you have received your offer, you can apply for this scholarship through the scholarships section of MyNottingham.
For more details, visit University of Nottingham
Read Also:
Top 20 Reasons To Study Abroad
Scholarships You May Like