University of Nottingham 2019/2020 Commonwealth Shared Scholarship
The University of Nottingham, United Kingdom is putting itself forward as a host institution for the annual commonwealth shared scholarship of the 2019/2020 academic session.
The Commonwealth Shared Scholarships are for postgraduate candidates from least developed and lower-middle-income Commonwealth countries, for full-time Master's study on selected courses, jointly supported by UK universities.
Funded by the UK Department for International Development (DFID), The Shared Scholarships enable talented and motivated individuals to gain the knowledge and skills required for sustainable development, and are aimed at those who could not otherwise afford to study in the UK.
Table of Content
About University of Nottingham
The University of Nottingham is a public research university in Nottingham, United Kingdom. It was founded as University College Nottingham in 1881, and was granted a royal charter in 1948. Nottingham's main campus (University Park) with Jubilee Campus and teaching hospital (Queen's Medical Centre) are located within the City of Nottingham, with a number of smaller campuses and sites elsewhere in Nottinghamshire and Derbyshire. Outside the UK, the university has campuses in Semenyih, Malaysia and Ningbo, China. Nottingham is organised into five constituent faculties, within which there are mor... read more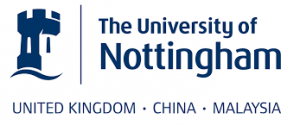 University of Nottingham Masters Scholarship
Aim and Benefits of University of Nottingham Masters Scholarship
100% of tuition fees;

return airfare to the UK;

a maintenance award and additional allowances
University of Nottingham Masters Scholarship Courses
Requirements for University of Nottingham Masters Scholarship Qualification
To apply for these scholarships, you must:
• Be a citizen of or have been granted refugee status by an eligible Commonwealth country, or be a British Protected Person
• Be permanently resident in an eligible Commonwealth country
• Be available to start your academic studies in the UK by the start of the UK academic year in September/October 2019
• By October 2019, hold a first degree of at least upper second class (2:1) standard, or a second class degree and a relevant postgraduate qualification (usually a Master's degree). The CSC would not normally fund a second UK Master's degree. If you are applying for a second UK Master's degree, you will need to provide justification as to why you wish to undertake this study.
• Not have studied or worked for one (academic) year or more in a high income country
• Be unable to afford to study in the UK without this scholarship
The CSC aims to identify talented individuals who have the potential to make change. We are committed to a policy of equal opportunity and non-discrimination, and encourage applications from a diverse range of candidates. For further information on the support available to candidates with a disability, see the CSC disability support statement.
The CSC is committed to administering and managing its scholarships and fellowships in a fair and transparent manner. For further information, see the CSC anti-fraud policy and the DFID guidance on reporting fraud.
Checkout:
20 How To Study Abroad Frequently Asked Questions
Interview date, Process and Venue for University of Nottingham Masters Scholarship
Each participating UK University will conduct its own recruitment process to select a specified number of candidates to be awarded Commonwealth Shared Scholarships. Universities must put forward their selected candidates to the CSC in May 2019. The CSC will then confirm that these candidates meet the eligibility criteria for this scheme. Universities will inform candidates of their results in July 2019.
Application Deadline
March 14, 2019
How to Apply
Interested and qualified? Go to
University of Nottingham on cscuk.dfid.gov.uk
to apply
Visit http://cscuk.dfid.gov.uk/apply/shared-scholarships/ to apply using the electronic application system
Read Also:
Top 20 Reasons To Study Abroad
Scholarships You May Like

Warning: array_rand(): Second argument has to be between 1 and the number of elements in the array in /home/scholarshipair/public_html/read.php on line 588

Warning: Invalid argument supplied for foreach() in /home/scholarshipair/public_html/read.php on line 588