University of Kent Offers Kent funding for Academic Excellence in UK, 2019
University of Kent Offers Kent funding for Academic Excellence in UK, 2019 is open for International Students . The scholarship allows Undergraduate level programm(s) in the field of All Subjects taught at University of Kent . The deadline of the scholarhip is September 2019

Table of Content
About Kent Scholarship for Academic Excellence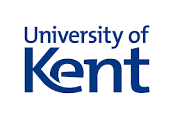 Kent Scholarship for Academic Excellence Undergraduate Scholarship
Aim and Benefits of Kent Scholarship for Academic Excellence Undergraduate Scholarship
£2,000 for each year of study.
Renewable on an annual basis (subject to good academic progress).  
The scholarship may be held in conjunction with a University bursary and most other undergraduate scholarships.
Requirements for Kent Scholarship for Academic Excellence Undergraduate Scholarship Qualification
The scholarship will be awarded to UK, EU and Overseas applicants to the University of Kent who meet all the criteria below.  Applicants must:
be entering the first year (Stage 1) of undergraduate degree study at the University of Kent's Canterbury or Medway campus from September 2019
have achieved the required grades for at least one of the qualifications specified below.
have not attained any qualification higher than those listed below (i.e. do not already hold an undergraduate degree).
not be participating in the Higher Degree Apprenticeship scheme.
have satisfied conditions of entry to the University of Kent.
Checkout:
20 How To Study Abroad Frequently Asked Questions
Application Deadline
Not Specified
How to Apply
There is no application form to complete. If you have applied to the University of Kent and have attained the qualifications and grades required for the scholarship, your scholarship will be confirmed via your KentVision portal in early September 2019.
Read Also:
Top 20 Reasons To Study Abroad
Scholarships You May Like