University of Bristol Scholarship 2020-2021 for Students with Exceptional Talent
The University of Bristol Vice-Chancellor's Scholarship scheme is open to undergraduate students with exceptional musical, dramatic or sporting talent.
The scheme is open to students applying to any undergraduate course at the University of Bristol. As the scheme is designed to attract students with exceptional abilities outside their normal field of study, a Music student would not be eligible for a music scholarship, and a Drama student would not be eligible for a drama scholarship.
Table of Content
About Bristol University
The University of Bristol is a red brick research university in Bristol, England. It received its royal charter in 1909, although it can trace its roots to a Merchant Venturers' school founded in 1595 and University College, Bristol, which had been in existence since 1876. Bristol is organised into six academic faculties composed of multiple schools and departments running over 200 undergraduate courses, largely in the Tyndalls Park area of the city The University of Bristol is ranked 49th by the QS World University Rankings 2020, and is ranked in the top 10 of UK universities in 2020 by Q... read more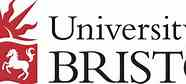 Bristol University Undergraduate Scholarship
Aim and Benefits of Bristol University Undergraduate Scholarship
Historically, scholarships in Music and Drama have been valued at £3,000. Scholarships in Sport have been valued at £1,500.
Requirements for Bristol University Undergraduate Scholarship Qualification
Students applying for a single or joint honours Music degree will not be eligible for a Music scholarship. Students applying for a single or joint honours Drama degree will not be eligible for a Drama scholarship. Students applying for a Liberal Arts degree will not be eligible for a Drama Scholarship if they follow the Film or Theatre subject pathways.
Applicants must be able to demonstrate outstanding artistic, creative or sporting potential. Awards will be made on a competitive basis but applicants will normally be expected to satisfy the following minimum criteria:
Music/vocal awards: A minimum of Grade VIII in examinations offered by the Associated Board of the Royal Schools of Music (or equivalent). Those students short listed for a scholarship will be required to attend an audition in Bristol at the end of February or beginning of March 2020. Full details will be sent to short listed students during the first two weeks in February. Any students invited to audition, who are not able to attend on the advertised date, will not be considered for a scholarship. Travel Bursaries to attend the audition are available for home (UK) students from lower income families (normally those with household incomes of £42,875 or less).
Drama awards: Evidence of sustained extra-curricular engagement with theatre and/or filmmaking, along with distinguished achievement in relevant school subjects (eg theatre studies, film studies or other arts/humanities subjects).
Sporting awards: Successful applicants will have had considerable success at representative level. It would be unusual for an award to be given to a student who had not had International honours, at least at Junior level. Although a student might apply for other scholarships, such as the government funded Talented Athlete Sports Scheme awards, the holder of a Vice-Chancellor's award must not hold other funded sporting grants.
Selection Criteria: Successful candidates will be expected to put Bristol as their firm choice in the first instance, and with regards to their scholarship offer, either:
Successfully audition for the University's Symphony or Chamber orchestras, or University Singers or Chamber Choir (keyboard players would participate in Chamber ensemble playing, approved by the Music Department) and participate in other musical opportunities offered from time to time by the Department of Music.
Contribute substantially to the output of the University of Bristol Union (UBU) DRAMSOC, Spotlights, or Music Theatre Bristol societies
Become a member of the Performance Sports Squad.
Checkout:
20 How To Study Abroad Frequently Asked Questions
Interview date, Process and Venue for Bristol University Undergraduate Scholarship
The applications are ranked and at least the top ten in each field are then forwarded, with the experts' recommendations, to Pro Vice-Chancellors for the final selection. The Pro Vice-Chancellors make the final selection of no more than 20 scholarships, with at least six reserves
Application Deadline
March 2, 2020
How to Apply
For more details, visit University of Bristol website
Read Also:
Top 20 Reasons To Study Abroad
Scholarships You May Like