United Nations 2020 International Volunteering Opportunities Abroad
You can contribute your time, skills and knowledge through volunteering with the UN. This is an opportunity to create a positive impact and be a significant force for achieving peace and development. Make a difference to the lives of many!
Table of Content
About United Nations
The English language component of the Indigenous Fellowship Programme (IFP) was established in 1997. It takes place at the Office of the United Nations High Commissioner for Human Rights (OHCHR) in Geneva, Switzerland and lasts for 4 weeks, usually coinciding with the annual meeting of the Expert Mechanism on the Rights of Indigenous Peoples (EMRIP). The objective of this training programme is to enhance the knowledge of indigenous peoples on existing international human rights instruments and mechanisms, so they can use them to more effectively advocate for the rights of their communities ... read more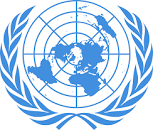 United Nations Volunteer
Aim and Benefits of United Nations Volunteer
Benefits
Volunteer living allowance that shall cover basic expenses;
Travel expenses;
Settling-in-grant, which is calculated on the duration of the assignment and paid at the beginning of the assignment;
Life, health and permanent disability insurances;
Annual leave;
Resettlement allowance, which is calculated based on the duration of the assignment and paid upon satisfactory completion of the assignment.
As an international UN Volunteer, you will learn about different cultures, expand your networks, study or perfect foreign languages and gain matchless professional and life experiences. Working in another country gives you the opportunity to step outside your comfort zone, to learn new approaches to tasks and problems and to operate in different environments.
You will enter the singular domain of global citizenship. Facing challenges together with community members and fellow United Nations workers often creates life-long bonds.
After working in a foreign country, you can be sure your curriculum vitae will stand out. Employers appreciate the ability to adapt, to think outside the box and to embrace diversity. The enriched professional and life experiences gained through volunteering will not go unnoticed.
Volunteering abroad is an unparalleled opportunity to do something meaningful and to support peace and development initiatives in countries that need them most. And by giving back you will gain an incredible sense of fulfilment, which will pay dividends for the rest of your life.
International UN Volunteers support local volunteer initiatives, strengthen community capacities, foster ownership and sustainability of development activities and contribute toward the achievement of the Sustainable Development Goals (SDGs).
You will work actively with United Nations development and peacekeeping partners and within communities, responding to development priorities and needs in countries facing poverty and socio-economic challenges, humanitarian crises, conflict and post-conflict situations and those of fragile peace. Through your expertise, you will enable the effective delivery of programmes and mandates of partner United Nations entities.
Requirements for United Nations Volunteer Qualification
The minimum requirements to serve as an international UN Volunteer are:
25 years old and older (no upper age limit)
university degree or higher technical diploma
at least two years of relevant work experience in a professional background
good working knowledge of at least one of UNV's three working languages: English, French or Spanish
commitment to the values and principles of volunteerism
ability to work in a multicultural environment
willingness to work with people and local organizations to draw upon the synergies between expert solutions and local knowledge
ability to adjust in difficult living conditions and sometimes remote locations
strong interpersonal and organizational skills
prior volunteering and/or working experience in a developing country is an asset
Checkout:
How To Write A Scholarship Essay - Scholarship Essay Examples
Application Deadline
Not Specified
How to Apply
Interested and qualified? Go to
United Nations on www.unv.org
to apply
20 Scholarships for African Students 2021/2022
How to Write a Good Scholarship Application Letter (Sample Examples Included)
Want to study abroad?
Find Ongoing Scholarships to Study Abroad Here
Scholarships You May Like