UNESCO-Merck Africa Research Summit (MARS) 2020 for African PhD Students and Young Investigators
UNESCO-Merck Africa Research Summit (MARS) invites abstracts from final year African PhD students and young investigators involved in research related to both Cancer specially in Women and Vaccines Development.
UNESCO-Merck Africa Research Summit-MARS aims to bring together researchers from across Africa to discuss the generation, sharing and dissemination of research data and to preparefor the road ahead in Africa's development as an international hub for research excellence and scientific innovation.
The annual Summit aims to contribute to building research capacity in the African research community, with special focus on "The Role of Scientific Research in responding to Cancer and Vaccines Development-Two emerging challenge in Africa". The Summit will also showcase innovative research taking place in projects, programs and initiatives across African universities, and by the wider African research community.
On other note the organizing committee will launch the "Best Young African Researcher Award" and the "Best African Woman Researcher Award" to recognize the outstanding contribution of African female scientist with aim to promote women in research and advance their contribution to STEM (Science, Technology, Engineering and Mathematics).
The annual Summit- UNESCO-MARS will address the vital role of research in the improvement and sustainable development of population health with specific emphasis on how to translate knowledge into action-the 'know-do gap'- to improve health and make an impact on society.
Table of Content
About Merck Foundation
The Merck Foundation, established in 2017, is the philanthropic arm of Merck KGaA Germany, aims to improve the health and wellbeing of people and advance their lives through science and technology. Our efforts are primarily focused on improving access to quality & equitable healthcare solutions in underserved communities, building healthcare and scientific research capacity and empowering people in STEM (Science, Technology, Engineering, and Mathematics) with a special focus on women and youth. All Merck Foundation press releases are distributed by e-mail at the same time they become available... read more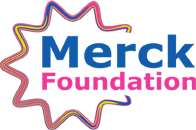 UNESCO-MARS PhD Africa Research Summit Contest
Aim and Benefits of UNESCO-MARS PhD Africa Research Summit Contest
The summit is a unique opportunity for Africa's young and talented scientists to share their research output and findings with the top echelon of scientists from Africa and abroad. It is also an opportunity for networking and career development. The Summit will presents a platform where young and female scientists will be able to discuss the enabling environment for better research among others.
Requirements for UNESCO-MARS PhD Africa Research Summit Contest Qualification
All should be primarily based at African research institutes and Universities, although collaboration within Africa as well as outside is encouraged. All abstracts will be peer reviewed.
Checkout:
How To Write A Scholarship Essay - Scholarship Essay Examples
Interview date, Process and Venue for UNESCO-MARS PhD Africa Research Summit Contest
All abstracts will be peer reviewed and 100 winners will be eligible for Sponsorship.
First three winners will be eligible for further number of Research Awards.
Further Research Award will be dedicated for Best African Women Researchers
Application Deadline
August 30, 2020
How to Apply
Interested and qualified? Go to
Merck Foundation on www.unesco-mars.com
to apply
Applications can be submitted via email to [email protected]
along with your CV (including Name, Gender, Country, University/Hospital Name, Email address, Mobile Number) and the abstract document as an attachment
For more details, visit Merck Foundation website
N-Power 2020 Registration (Batch C) - How To Apply For N-Power Job 2020
Want to study abroad?
Find Ongoing Scholarships to Study Abroad Here
Scholarships You May Like