UNESCO/ISEDC 2020 Co-Sponsored Fellowship Program for Developing Countries–Russia
The training activities in the framework of these fellowships are tenable in specialized institutions in the Russian Federation. The medium of instruction will be English. UNESCO will solicit applications from the developing countries and countries in transition.
The candidates may choose to study in the following fields of study, which are aligned with UNESCO's objectives and programme priorities
In line with the strategy and objectives of the approved UNESCO Programme and Budget for the Fellowships Programme Section, the UNESCO Category II International Center for Sustainable Energy Development (ISEDC) in Moscow (Russian Federation) is offering twenty (20) fellowships of four weeks (4) duration each in 2020.
Table of Content
About United Nations Educational, Scientific and Cultural Organization
The United Nations Educational, Scientific and Cultural Organization (UNESCO) is a specialized agency of the United Nations (UN) based in Paris. Its declared purpose is to contribute to peace and security by promoting international collaboration through educational, scientific, and cultural reforms in order to increase universal respect for justice, the rule of law, and human rights along with fundamental freedom proclaimed in the United Nations Charter. It is the successor of the League of Nations' International Committee on Intellectual Cooperation. UNESCO has 193 member states and 11 ass... read more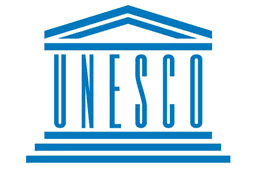 UNESCO/ISEDC Fellowship
Aim and Benefits of UNESCO/ISEDC Fellowship
The aim of this fellowships programme is to enhance the capacity-building and human resources development in the area of sustainable and renewable energy sources in developing countries and countries in transition.
UNESCO/ISEDC Fellowship Courses
Requirements for UNESCO/ISEDC Fellowship Qualification
Holder of at least a BSc degree or BA in Economics;
Proficient in English language
Not more than 35 years of age
Checkout:
20 How To Study Abroad Frequently Asked Questions
Interview date, Process and Venue for UNESCO/ISEDC Fellowship
The final selection of beneficiaries lies with ISEDC.
The National Commission of selected fellows will be duly informed by UNESCO and the letter of award will immediately follow.
UNESCO will authorize the departure of beneficiaries who have completely complied with the requirements stipulated in the letter of award.
Candidates not informed of their selection by 1st September 2020 should consider that their applications have not been approved.
Application Deadline
April 3, 2020
How to Apply
All applications should be endorsed by the National Commission for UNESCO and must be duly completed in English or French with the following attachments in DUPLICATE:
The prescribed UNESCO fellowship application form;
Six photographs;
Certified photocopies of Diplomas;
Certificate of English Language proficiency;
Subsequently, for those who have been selected, the UNESCO medical examination form duly completed by a recognized physician (not more than four months before the actual date of studies). The prescribed form of which will be sent along with the letter of award. Expenses incurred in the constitution of the medical dossiers will not be reimbursed.
Files which are incomplete or received after the deadline for the submission of applications and candidatures, and do not fulfil the requirements mentioned above, will not be considered.
Each invited Member State is requested to nominate not more than two (2) candidates.
NOTE: Selected fellows from countries where there are Russian Federation Embassies or Consulates must obtain their entry visa in their country prior to their departure. Fellows from countries where no such embassy/consulate exists must secure their visa through the nearest country where the Embassy or Consulate of the Russian Federation can be found.
For fellowship application form, click here
For more details, visit UNESCO/ISEDC website
Read Also:
Top 20 Reasons To Study Abroad
Scholarships You May Like