Oops!
Seems like
United Nations Development Programme UNDP
is not currently accepting applications for this particular scholarship. Never miss this scholarship again, let's alert you when application is going on. Enter your email address and click the Subscribe button ↓
Meanwhile below is a list of ongoing popular scholarships you can apply for now
See all ongoing scholarships here
UNDP 2022 Global Internship for Graduates Worldwide
UNDP is the development arm of the United Nations. Present in 170 countries with over 17,000 people, UNDP works on the world's biggest problems: extreme poverty, climate change, good governance, renewable energy, crisis prevention, and women's empowerment, among others.
The recently approved UNDP Strategic Plan 2022-2025 highlights the importance of digital as one of the key enablers to achieve UNDP's mandate. UNDP's Digital Strategy 2022-2025 builds upon the Strategic Plan and puts forth a vision whereby digital is an empowering force for people and the planet, in which the implementation of digital public goods is a strategic priority for enabling inclusive digital ecosystems globally.
UNDP's digital transformation focuses on developing the organization's capability to leverage existing, emerging and future digital technologies and the opportunities they offer to profoundly improve the way UNDP creates and delivers value and benefits for those we serve; UNDP's recently finalized Digital Strategy 2022-2025 guides these efforts and builds off UNDP's extensive range of digital initiatives spanning the country, regional, and global levels.
The position of Digital transformation Intern will be part of the team under the Chief Digital Officer( CDO).
Table of Content
About United Nations Development Programme UNDP
UNDP is based on the merging of the United Nations Expanded Programme of Technical Assistance, created in 1949, and the United Nations Special Fund, established in 1958. UNDP, as we know it now, was established in 1965 by the General Assembly of the United Nations. UNDP works in about 170 countries and territories, helping to eradicate poverty, reduce inequalities and exclusion, and build resilience so countries can sustain progress. As the UN's development agency, UNDP plays a critical role in helping countries achieve the Sustainable Development Goals.... read more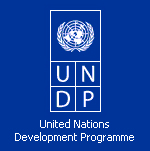 Subscribe for scholarship alert.
Be among the first to know whenever new United Nations Development Programme UNDP scholarship is going on. Enter your email address and click the Subscribe button ↓
UNDP Global Internship
Aim and Benefits of UNDP Global Internship
In accordance with the UNDP Internship policy, UNDP interns are eligible to receive a monthly stipend, with the rate that varies depending on the duty location. The stipend will be paid monthly, and part-time internship arrangements are prorated accordingly.
Where an intern is financially supported by an institution, government or third party, UNDP will, subject to the rules of such institution, government or third party, pay the intern the difference, if any, between the external financial support provided and the applicable UNDP stipend.
Except for the stipend, all other expenses connected with the internship will be borne by the intern, sponsoring the government or institutions.
UNDP accepts no responsibility for costs arising from accidents and/or illness or death incurred during the internship.
The intern must provide proof of enrollment in a health insurance plan.
Interns are not considered staff members and may not represent UNDP in any official capacity
Requirements for UNDP Global Internship Qualification
Candidates must meet one of the following educational requirements:
Be enrolled in a graduate school programme (second university degree or equivalent, or higher), or.
Be enrolled in the final academic year of a first university degree programme (undergraduate; minimum bachelor's level or equivalent); or
Have graduated with a university degree (first university degree, or second university degree or equivalent, or higher) and, if selected, must commence the internship within a one-year period of graduation.
Interest/Experience in one of the workstream areas is desirable
Interview date, Process and Venue for UNDP Global Internship
Selection Process
Account Management: Has interest and understanding of customer-oriented service delivery process including procurement, logistics and/or finance.
Think Innovatively: Look beyond conventional approaches and established methods
Problem Solving: Has a Proactive hands-on approach, also when operating with limited information
Communication: Communicates effectively when working in teams and has a Proactive attitude with a goal-oriented mindset.
Learn Continuously: Proactively seek feedback, demonstrates a desire to learn from others as well as from experiences, both positive and negative
Collaboration: Displays cultural, gender, religion, race, nationality and age sensitivity and adaptability
Engage and Partner: Demonstrate and encourage teamwork and co-creation internally and externally to achieve joint objectives and result
Other competencies
Database management skills.
Detail-oriented, preferably with previous administrative and office management experience.
Eager to learn new things and gradually adapt the theory into practical work.
Ability to work independently and collaboratively.
Excellent communication and interpersonal skills
Ability to deliver in a high-pressure environment
Ability to handle complex situations and multiple responsibilities simultaneously, mixing long-term projects with the urgency of immediate demands.
Ability to collaborate with and achieve actionable results
Excellent ability to multi-task in a high-demand and fast-paced work context
Consistently approaches work with energy and a positive, constructive attitude
Documents Required for Application
Brief Cover Letter (in English)
A current and complete CV in English.
Complete this form for us to capture your details as well
*Please group all your documents into one (1) single PDF document as the system only allows you to upload a maximum of one document.*
In case an applicant is successfully selected, s/he will be requested to provide electronic versions of:
· letter from his/her university confirming current enrollment and graduation date.
· letter of recommendation from a professor.
· copy of his/her most recent school transcript.
· copy of passport.
· a copy of US Visa if the intern is not a US Citizen.
· completed UNDP internship application form.
· signed UNDP Internship Agreement.
· Medical Certificate of Good Health.
· Copy of life Insurance
Application Deadline
July 30, 2022
How to Apply
Interested and qualified? Go to
United Nations Development Programme UNDP on airtable.com
to apply
Subscribe for scholarship alert.
Be among the first to know whenever new United Nations Development Programme UNDP scholarship is going on. Enter your email address and click the Subscribe button ↓
Scholarships You May Like
Subscribe for scholarship alert.
Be among the first to know whenever new United Nations Development Programme UNDP scholarship is going on. Enter your email address and click the Subscribe button ↓