Oops!
Seems like
United Nations Development Programme UNDP
is not currently accepting applications for this particular scholarship. Never miss this scholarship again, let's alert you when application is going on. Enter your email address and click the Subscribe button ↓
Meanwhile below is a list of ongoing popular scholarships you can apply for now
See all ongoing scholarships here
UN Capital Development Fund (UNCDF) Internship Programme 2021/2022 -Local Development Finance, UNCDF Regional Office for West and Central Africa
UNCDF (UN Capital Development Fund) is the United Nations Capital Development for local development finance, inclusive finance and the promotion of Women and Youth empowerment in the Least Developed Countries (LDCs) whose main objective is to facilitate access to public and private capital for the most underserved people. Its expertise enables it to develop «last mile» financial models in areas where infrastructures, access to basic services, financial and non-financial services are lacking to unlock public and private resources at the national level. The expected impact is to reduce poverty and encourage economic local development. UNCDF's work is based on two approaches:
Financial inclusion – New technologies and saving-based approach allowing individuals, households and small businesses to better participate in the local economic development by providing the tools and financial services they need to escape poverty and manage their financial situations;
Localized Investments – Thanks to fiscal decentralization, innovative municipal financing and structural financing of projects –, which contribute to promote public and private financing to boost local economic growth and sustainable development.
The Intern will support the Local Development Finance Practice (Localized Investments) in West and Central Africa office of UNCDF to implement the portfolio of projects for the achievements of its goals in various domains of its mandate. These projects aim at boosting very small businesses namely in the whole agricultural value chain-, Public-Private Partnership (PPP) projects, and at strengthening the capacities of municipalities – particularly in rural areas – for the implementation of their development mandate through improving their access to financing. The achievement of these objectives will be possible through capacity building programs, the development of innovative financial mechanisms, and the identification, structuring and financing of projects with high local impact.
More specifically, the Intern will support UNCDF teams in the implementation and development of their programs by:
Providing analytical support for conducting research on financing local development in the region;
Developing communication tools;
Drafting of project/framing documents, technical reports, performance reviews and country annual reports;
Elaborating annual work plans, powerpoint presentations, 2-pagers, etc.;
Participating in and organizing working meetings and consultations with project stakeholders and writing and sharing of minutes;
Supporting UNCDF's resource mobilization efforts by supporting the team in the conception and drafting of project proposals.
Table of Content
About United Nations Development Programme UNDP
UNDP is based on the merging of the United Nations Expanded Programme of Technical Assistance, created in 1949, and the United Nations Special Fund, established in 1958. UNDP, as we know it now, was established in 1965 by the General Assembly of the United Nations. UNDP works in about 170 countries and territories, helping to eradicate poverty, reduce inequalities and exclusion, and build resilience so countries can sustain progress. As the UN's development agency, UNDP plays a critical role in helping countries achieve the Sustainable Development Goals.... read more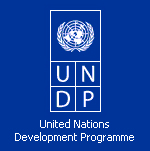 Subscribe for scholarship alert.
Be among the first to know whenever new United Nations Development Programme UNDP scholarship is going on. Enter your email address and click the Subscribe button ↓
UNCDF Internship Programme
Aim and Benefits of UNCDF Internship Programme
The Intern will be home-based;
The Intern will work under the supervision of the UNCDF Regional Coordinator in WCA and its team;
The position is open to candidates from all nationalities, Senegalese included;
Please note that internships are given a monthly stipend of approxiately USD 100 per month in their local currency;
UNCDF's internal rules do not allow the organization to provide compensation for travel and living expenses;
Please note that interns are not employees of UNCDF;
All costs/fees associated with the intern's participation in the program must be borne by the Intern.
Requirements for UNCDF Internship Programme Qualification
Competencies
Demonstrated interest in rural/local development issues in sub-Saharan Africa;
Excellent writing, analytical and research skills;
Excellent communication skills (oral and written) and the use of social media and other online tools in French and English;
Ability to take initiatives and work independently and in teams;
Excellent computer skills (Word, Excel, Power Point).
Required Skills
Education:
Applicants to the UNCDF internship programme must at the time of application meet one of the following requirements:
Candidate must be enrolled in a graduate degree programme in Management, Economics, Politics or another related field; OR
Be enrolled in the last academic year of a first university degree programme (minimum Bachelor's level or equivalent) in a related field of study;
Have graduated with a university degree (as defined in (a) and (b) above) less than one year before the beginning of the internship.
General Internships Terms & Conditions:
UNCDF Internship programme is governed by the UNDP Internship Policy Framework and Rules.
Under the new revised UNDP Internship Policy, UNCDF will provide a modest monthly internship stipend to its interns, in accordance with the provisions of the UNDP Internship Policy. All expenses connected with the internship will be borne by the Intern or her/his sponsoring entity/institution. Stipends are available only for full-time and part-time internships at this time.
Selected Interns must be able to share proof of education enrolment and/ or graduation, medical/ health and life/accident insurance valid for the location in which the internship will be carried out and be able to provide insurance documentary proof at the time of their selection;
The purpose of the Internship Programme is not to lead to further employment with UNCDF but to complement an Intern's studies and learning growth
There is no expectation of employment at the end of these internships.
Checkout:
How To Write A Scholarship Essay - Scholarship Essay Examples
Application Deadline
January 13, 2021
How to Apply
Interested and qualified? Go to
United Nations Development Programme UNDP on jobs.undp.org
to apply
In your application, please state in one paragraph why you would like to be considered for the internship and your primary motivation to apply for this role;
Please note that you will need to answer the mandatory questions on timeframe and availability (under Additional Questions section), which is a part of the internship application process, in addition to your cover letter;
Please submit your Resume/CV and an application using the UNCDF Internship Application form: http://www.uncdf.org/download/file/127/2509/internshipdoc
Applications should include the application form and latest resume. Applicants are welcome to submit any additional work samples or portfolios in one single file, preferably PDF;
Please note that the UNDP jobsite system allows only one uploading of application document, so please make sure that you merge all your documents (CV/ Resume, Cover Letter etc. into a single file before uploading).
Interested candidates can apply at any time indicating the timeframe of their availability in the internship form. However, only those candidates selected for interviews/ further assessment by hiring managers will be contacted.
For more details, click here
UK Scholarships for International Students 2023/2024
20 Scholarships for African Students 2023/2024
Wants to study in Canada?
Find Ongoing Scholarships in Canada here
Subscribe for scholarship alert.
Be among the first to know whenever new United Nations Development Programme UNDP scholarship is going on. Enter your email address and click the Subscribe button ↓
Scholarships You May Like
Subscribe for scholarship alert.
Be among the first to know whenever new United Nations Development Programme UNDP scholarship is going on. Enter your email address and click the Subscribe button ↓