The Fulbright 2019 Visiting Scholar Program for Researchers
The Fulbright Visiting Scholar Program (formerly ARSP) awards grants to foreign academics or professionals to conduct advanced research at U.S. institutions in 2019.
Table of Content
About Fulbright Program
The U.S. Department of State's Bureau of Educational and Cultural Affairs (ECA) sponsors the Fulbright Program under policy guidelines established by the J. William Fulbright Foreign Scholarship Board (FSB) and in cooperation with bi-national Fulbright Commissions and the Public Affairs Sections of U.S. Embassies abroad. As the administrative and executive arm of the Fulbright Program, ECA has fiscal responsibility for the preparation of an annual budget request to Congress and makes decisions on funding allocations to participating countries. Under policies established by the FSB, ECA also... read more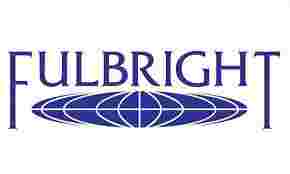 Fulbright Program Research Program
Aim and Benefits of Fulbright Program Research Program
Research Grants: awards of 3 to 9 months are offered for selected university faculty professionals to conduct research in any academic discipline at a U.S. academic or research institution. Preference will be given to individuals with a doctorate degree, at least three years of university teaching experience, a productive scholarly record, and whose projects relate directly to their ongoing teaching and/or research responsibilities.
Program and Curriculum Development Grants: Awards of 3 to 6 months are offered for qualified university faculty to undertake a planned program of reading and research at a U.S. educational institution aimed at strengthening academic programs or curricula an the home institution.
HIV/AIDS: includes a special set of grants for scholars with proposals in HIV/AIDS-related research. Scholars in all academic disciplines are invited to formulate proposals with an HIV/AIDS focus. Candidates may apply either as research scholars or as program and curriculum development scholars.
Fulbright Program Research Program Courses
Requirements for Fulbright Program Research Program Qualification
An intended applicant must be a citizen of Nigeria or a permanent resident, and should hold a valid Nigerian passport.
In addition, applicants must have at least three (3) years of post-doctoral degree training or teaching experience at the time of application.
The Fulbright program takes the issue of academic dishonesty (plagiarism) very seriously and will disqualify applications that violate academic integrity.
Checkout:
20 How To Study Abroad Frequently Asked Questions
Documents Required for Application
Applicants should fill the application forms correctly
Application Deadline
June 1, 2019
How to Apply
Interested and qualified? Go to
Fulbright Program on iie.embark.com
to apply
Applicants should apply here and see application instructions here https://www.cies.org/fulbright-program-and-general-requirements.
Interested persons can get more information by sending an e-mail (with subject: Fulbright Visiting Scholar Inquiry) to [email protected] or [email protected]
Read Also:
Top 20 Reasons To Study Abroad
Scholarships You May Like