Tana Forum University 2020 Essay Competition for African Students
Now in its sixth year, the Tana Forum annual essay competition is now open and inviting applications from qualified African studenst. This contest is aimed at obtaining views from the youth on various peace and security challenges faced across the continent.
The Tana Forum Annual Essay Competition is aimed at obtaining views from the youth on various peace and security challenges faced across the continent. The competition is open to African nationals enrolled in higher education institutions based in Africa and in the diaspora. This year's theme is: "The AfCFTA: A Milestone for Pan-Africanism and Conflict Transformation."
Table of Content
About Tana Forum
The Forum complements formal meetings of African heads of state and government by assembling them in an informal, collaborative environment. In the spirit of gatherings taking place under the Baobab tree, the Forum offers room and space for panel discussions, interaction with the floor and bilateral talks to share views and experiences in a time efficient, result-oriented and open manner. The Tana Forum promotes African-led solutions by holding discussions on the strategic and pro-active management of African peace and security issues driven by the interest to contribute to stronger owners... read more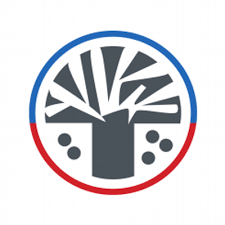 Tana Forum Essay Competition
Aim and Benefits of Tana Forum Essay Competition
The authors of the three winning essays will be invited (all costs covered) to attend and address participants at the Tana Forum. Prior to the event, the authors will receive mentorship from a pool of experts based at the Institute for Peace and Security Studies (IPSS).
Requirements for Tana Forum Essay Competition Qualification
Applicants must be African citizens enrolled at recognized universities in Africa or in the diaspora pursuing either a BA, MA or PhD in a relevant field
Submission Guidelines
Entries must be typed, double-spaced, in 12-point Times New Roman with a one-inch margin on all sides.
Essays must be between 5-10 pages in length excluding reference materials.
The essay must be the original work of the applicant supported by a comprehensive list of sources. Essays on topics other than "Political Dynamics in the Horn of Africa: Nurturing the Emerging Peace Trends" will not be accepted.
Essays must be written in English or French.
A reference list in APA style must be included with a minimum of three primary sources, i.e. books, periodicals or newspapers. Other sources may be accessed online, provided they are cited correctly. Any submissions lacking three primary sources will be disqualified.
Any essay using crowd-sourced and publicly editable sources such as Wikipedia will be disqualified.
Essays must be submitted in Microsoft Word (.doc or .docx) format. Essays submitted in any other format will not be considered.
Checkout:
20 How To Study Abroad Frequently Asked Questions
Application Deadline
January 31, 2020
How to Apply
Email your essay with the subject line: [Full name] 2020 Essay Competition.
Attach a short bio (250 words) that includes your name, university, degree title (BA, MA or PhD.), professional background, country of origin and contact information (email address, telephone number).
Attach a copy of your passport.
All submissions should be addressed to

[email protected]

and submitted before 31 January 2020.
For more details, visit Tana Forum website
Read Also:
Top 20 Reasons To Study Abroad
Scholarships You May Like