Oops!
Seems like
Swedish Institute
is not currently accepting applications for this particular scholarship. Never miss this scholarship again, let's alert you when application is going on. Enter your email address and click the Subscribe button ↓
Meanwhile below is a list of ongoing popular scholarships you can apply for now
See all ongoing scholarships here
Swedish Institute Scholarships 2023 For Global Professionals For Master's Level Studies - Sweden
The SI Scholarship for Global Professionals aims to develop future global leaders that will contribute to the United Nations 2030 Agenda for Sustainable Development and to sustainable development. The applicants should have a clear idea of how their education will contribute to the sustainable development of their home countries and regions. In 2023 the Swedish Institute will grant about 250 scholarships for master's degree studies in Sweden.
The scholarship is intended for full-time, one- or two-year master's programme, and is funded by the Swedish Ministry for Foreign Affairs. The Swedish Institute open the call for applications once every year for master's studies beginning in the autumn semester. In order to have a successful application, make sure to be eligible, complete all steps of the process, and that you have the documentation required to finalise your application in time. Please read through the following pages carefully.
Table of Content
About Swedish Institute
The Swedish Institute (Swedish: Svenska Institutet, SI) is a government agency in Sweden with the responsibility to spread information about Sweden outside the country. It exists to promote Swedish interests, and to organise exchanges with other countries in different areas of public life, in particular in the spheres of culture, education, and research ... read more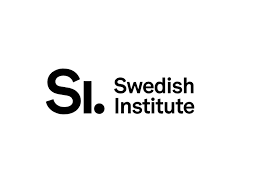 Subscribe for scholarship alert.
Be among the first to know whenever new Swedish Institute scholarship is going on. Enter your email address and click the Subscribe button ↓
Swedish Institute Masters Scholarship
Aim and Benefits of Swedish Institute Masters Scholarship
Full tuition fee coverage. The fee is paid directly by SI to your Swedish university in the beginning of each semester.
A monthly payment of SEK 11,000 to cover your living expenses throughout the study period.
Travel Grant. This is a one-time payment and does not apply for students already living in Sweden.

For scholars from Bangladesh, Bolivia; Brazil, Cambodia, Cameroon, Colombia, Ecuador, Egypt, Ethiopia, Gambia, Ghana, Guatemala, Honduras, Indonesia, Jordan, Kenya, Liberia, Malawi, Morocco, Myanmar (Burma), Nepal, Nigeria, Pakistan, Peru, Philippines, Rwanda, South Africa, Sri Lanka, Sudan, Tanzania, Tunisia, Uganda, Vietnam, Zambia or Zimbabwe – the scholarship includes a travel grant of SEK 15,000 for the entire study period.
For scholars from Armenia, Azerbaijan, Belarus, Georgia, Moldova, and Ukraine, the scholarship includes a travel grant of SEK 11,000 for the entire study period.

Membership of the SI Network for Future Global Professionals (NFGP) – a platform to help you grow professionally and build a network while in Sweden.
After your scholarship period has ended, you become a member of the SI Alumni Network. As a member, you get a unique opportunity for continued networking and professional development.
The scholarship does not:
Provide additional grants for family members.
Cover the application fee to University Admissions.
Allow changes to the study programme. We are only able to support you through the awarded master's programme.
Allow extensions or changes to the awarded scholarship period.
Requirements for Swedish Institute Masters Scholarship Qualification
You must be a citizen of a country that is eligible for SI scholarships. However, you do not need to reside in the country at the time of the application.
You must be liable to pay tuition fees to Swedish universities, have followed the steps of University Admissions and be admitted to one of the eligible master's programmes by 30 of March 2023.
You must have a minimum of 3,000 hours of demonstrated work experience. In addition, you must have demonstrated leadership experience from your current or previous employer, or from civil society engagement.
The master's programmes you apply for must be eligible for SI scholarships. We give priority to programmes within certain subject areas, depending on your country of citizenship.
Regardless of all the eligibility criteria listed above, you are not eligible for the SI Scholarships for Global Professionals if you:
have already resided in Sweden for cumulatively two years or more, prior to the scholarship period (starting August 2023);
have previously been awarded a Swedish Institute scholarship for master's level studies or research at a Swedish university/university college. Previous participants of the SI Summer Academy for Young Professionals (SAYP), and students who have attended SI summer courses in the Swedish language or the Swedish Institute Summer University (SISU) may still apply;
already hold a degree from a Swedish university/university college;
are currently enrolled in a study programme at a Swedish university/university college;
have a Swedish or EU/EEA citizenship*, a Swedish permanent residence permit or a temporary work- and residence permit based on work or on family ties with a citizen of Sweden/EU/EEA country who has a temporary or permanent right of residence in Sweden; or
have dual citizenship in countries not listed on the DAC list of ODA recipients 2022-2023.
Exception: students with dual citizenship in Romania may apply for a scholarship even though they are EU citizens, and must state the citizenship that is eligible for the scholarship when applying to both SI as well as University Admissions.
Checkout:
How To Write A Scholarship Essay - Scholarship Essay Examples
Documents Required for Application
We will not consider any other documents than the required ones. You have to use SI's provided forms, and you must complete your application in English. Otherwise, your application will not be considered further.
A complete application consists of:
CV (we only accept the SI-template)
Letters of reference (we only accept the SI-template)
Valid and completed proof of work and leadership experience (we only accept the SI-template)
Copy of your valid passport/National ID card
Motivation (will be asked of you in the application portal)
Note! Your application will be disqualified if any of the above is missing.
Application Deadline
February 28, 2023
How to Apply
Interested and qualified? Go to
Swedish Institute on apply-scholarships.si.se
to apply
In terms of your university application, you must…
be liable to pay tuition fees to Swedish universities. Find out if you are liable for tuition fees here. SI will receive the tuition fee status including your personal information directly from University Admissions.
have paid the application fee for master's programmes to University Admissions by the deadline 1 February 2023. See all key dates here.
be admitted (or conditionally admitted) to one of the eligible master's programmes on 30 March 2023. You can only be awarded a scholarship for the master's programme you are admitted to on 30 March 2023. Master's programmes to which you are listed as a reserve cannot be considered. If you have been admitted to another programme/programmes of lower priority, it is important that you make sure to decline reserve places on time so that your successful admissions are not deleted later on. Please check the information on how to reply to University Admissions.If you are only listed as a reserve and not admitted to any of the eligible master's programmes*, you cannot be considered for an SI scholarship. There are no scholarships available for late admissions. Contact University Admissions directly if you have any questions about your application, tuition fees or admittance.
UK Scholarships for International Students 2023/2024
20 Scholarships for African Students 2023/2024
Want to study abroad?
Find Ongoing Scholarships to Study Abroad Here
Subscribe for scholarship alert.
Be among the first to know whenever new Swedish Institute scholarship is going on. Enter your email address and click the Subscribe button ↓
Scholarships You May Like
Subscribe for scholarship alert.
Be among the first to know whenever new Swedish Institute scholarship is going on. Enter your email address and click the Subscribe button ↓