Shell 2022 Graduate Programme for young Graduates
Shell is calling on applications from suitably qualified and outstanding applicants for Shell Graduate Programme opportunities organized for graduates from all nationalities.
Applicants will be welcomed into Shell and encouraged to make their own contribution to an organisation built around teamwork. You will be supervised and mentored with frequent reviews as part of a structured development programme, agreed with you in advance.
Table of Content
About Shell Nigeria
Shell Petroleum Development Company (SPDC) is the pioneer and leader of the petroleum industry in Nigeria. We invest heavily in our employees, which is reflected in our industry-leading development programme and our commitment to see our employees' ideas travel and come to fruition.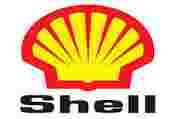 Subscribe for scholarship alert.
Be among the first to know whenever new Shell Nigeria scholarship is going on. Enter your email address and click the Subscribe button ↓
Shell Graduate Programme
Aim and Benefits of Shell Graduate Programme
The Shell Graduate Programme will help you make the most of your potential, personally and professionally:
2-5 year development programme, tailored to your chosen area.
Challenging and substantial responsibilities from your very first entry into the business.
A structured development programme, highly valued across the industry.
Working for a globally recognised brand, tackling significant global challenges.
Excellent flexibility and work-life balance.
Requirements for Shell Graduate Programme Qualification
Degree - explore our Degree Matcher to discover which career paths you can follow in the Shell Graduate Programme with your qualifications. When you apply, you can use the results from the Degree Matcher to indicate the career area within Shell you are most interested in.
Year of study – for the Shell Graduate Programme, you must be in your final year of study or have graduated from a recognised university.
Academic records - there are no specific academic requirements for grades, however we do expect candidates to have a strong academic record.
Checkout:
How To Write A Scholarship Essay - Scholarship Essay Examples
Interview date, Process and Venue for Shell Graduate Programme
Assessment Criteria
Throughout the application and assessment process, you'll be assessed using the following three criteria, which we call the CAR criteria:
Capacity
To see how well you absorb information, analyse problems, make fact-based decisions, and propose innovative solutions.
Achievement
To assess how you get things done, for example your drive, resilience, self-confidence, and organisational skills.
Relationships
To look at how well you work in teams, communicate and respect others.
Application Deadline
Not Specified
How to Apply
APPLICATION PROCESS
Online Application;Find a Graduate Program in your country location by using the search bar. Complete your application online – note you can save time by connecting your LinkedIn profile. Before applying, make sure you are eligible to work in the country where the program is based. The application shouldn't take more than 5-10 minutes.

Online Assessments;After you've submitted your application, you'll be asked to complete four online game-based assessments. These games measure various cognitive abilities and your working style preferences by presenting you with different challenges.Altogether this will take approximately 20 minutes and will need to be completed within five days of receiving the assessment invite.On the basis of your performance in the Stage 1 online assessments, if you are successfully shortlisted, then you will receive an invite to the Stage 1 on-demand video interview (ODVI). Altogether this will take about 20 minutes, and will need to be completed within 10 days of receiving the ODVI invite.

Final Assessment;This is the last assessment stage. It consists of a live online session with two professionals at Shell. During this session you'll be asked to discuss your thoughts on a case study, which you'll have a chance to review 48 hours prior to the session. You will need to read and prepare for this, but don't worry, more information will be provided closer to the time. On the day of your assessment, you will be assigned a topic relating to your case study and then given 20 minutes (30 for non-native English speakers) to prepare a five-minute presentation. This presentation will be followed by questions and additional scenarios from the assessors for up to 30 minutes. After this, there will be an interview. This is where you have the chance to get to know us, and for us to get to know you better. To make the interview process more convenient and comfortable, we are using the latest digital technology to bring the experience to you – wherever you may be.
For more details,visit Shell website
UK Scholarships for International Students 2023/2024
20 Scholarships for African Students 2023/2024
Want to study abroad?
Find Ongoing Scholarships to Study Abroad Here
Subscribe for scholarship alert.
Be among the first to know whenever new Shell Nigeria scholarship is going on. Enter your email address and click the Subscribe button ↓
Scholarships You May Like
Subscribe for scholarship alert.
Be among the first to know whenever new Shell Nigeria scholarship is going on. Enter your email address and click the Subscribe button ↓