SAP's 2023 Young Professional Program For Nigeria
SAP's Young Professionals Program 2023 in Nigeria provides free certifications and soft skills training for recent graduates aspiring to become SAP Consultants. The program also offers introductions to job opportunities within the SAP Ecosystem.Are you a recent graduate looking to kickstart a career in the thriving world of SAP? If so, the SAP Young Professionals Program 2023 could be your launchpad! Delivered by SAP's Digital Skills Center, this program offers a unique blend of certifications and soft skills training to jumpstart your career as an SAP Associate Consultant.
Program Overview
The SAP Young Professionals Program is a free, two-month initiative designed to empower recent graduates with the necessary skills and certifications to start their careers as SAP Associate Consultants. SAP works closely with program graduates to introduce them to a range of opportunities with SAP customers and partners.
Role of an SAP Consultant
The role of an SAP Consultant is divided into two core functions: Functional and Technical. As a consultant, you will contribute to various phases of a S/4 HANA project, from blueprinting and design to implementation, operation, optimization, and upgrading.
As an SAP Consultant, you will provide business process expertise, functional insights, and project guidance to ensure that our clients maximize their investment in SAP software and consulting services. In addition, you will work towards maintaining high customer satisfaction and developing referenceable customers through your investigative, analytical, consulting, coaching, knowledge transfer, and relationship-building efforts.
Certificate Information: RISE with SAP
RISE with SAP is a comprehensive solution designed to help enterprises develop new business models, gain efficiencies, and transform mission-critical systems without business risk. It is a complete enterprise resource planning (ERP) system with built-in intelligent technologies, including AI, machine learning, and advanced analytics.
RISE with SAP allows companies to adopt new business models, manage business change at speed, orchestrate internal and external resources, and leverage the predictive power of AI.
Table of Content
About SAP
SAP is the market leader in enterprise application software, helping companies of all sizes and in all industries run at their best: 77% of the world's transaction revenue touches an SAP system. Our machine learning, Internet of Things (IoT), and advanced analytics technologies help turn customers' businesses into intelligent enterprises. Our end-to-end suite of applications and services enables our customers to operate profitably, adapt continuously, and make a difference. With a global network of customers, partners, employees, and thought leaders, SAP helps the world run better and impr... read more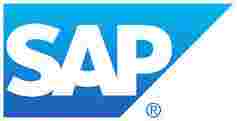 Subscribe for scholarship alert.
Be among the first to know whenever new SAP scholarship is going on. Enter your email address and click the Subscribe button ↓
SAP Young Professional Program
Type

Postgraduate

Organisation

SAP

Country to study

Nigeria

School to study

-

Course to study

Not specified

State of Origin

Gender

Men and Women

Application Deadline

Not Specified
Aim and Benefits of SAP Young Professional Program
By participating in the SAP Young Professionals Program, you will:
Begin your journey to become an SAP Consultant.
Gain globally recognized associate-level SAP Certifications.
Learn directly from SAP experts.
Experience classroom and workshop-based training in SAP Technologies.
Develop the soft skills needed to prepare you for successful job applications.
Benefit from introductions to job opportunities within the SAP Ecosystem.
Please note, this program does not guarantee a job at the end of it.
Requirements for SAP Young Professional Program Qualification
To be eligible for the SAP Young Professionals Program, candidates must:
Have at least a Bachelor's degree in Business Administration, Management Information Systems, or Engineering.
Ideally, have graduated within the last three years with a GPA in the top quartile.
Have the legal right to work in Nigeria.
Be currently unemployed or employed in a part-time/non-permanent role unrelated to career aspirations.
Have a keen interest in starting an SAP-related career involving travel.
Be fluent in English, both written and spoken.
Be fully available from 9 am – 6 pm from Monday – Friday throughout the two-month training period, commencing in mid-July 2023.
Due to the Coronavirus pandemic, the training will take place online in a virtual live classroom format. Please ensure you have a strong enough internet connection at home to participate in this program.
Checkout:
How To Write A Scholarship Essay - Scholarship Essay Examples
Application Deadline
Not Specified
How to Apply
Interested and qualified? Go to
SAP on career5.successfactors.eu
to apply
Important Information
Please ensure to share an English version of your resume while applying for this program. SAP is committed to the principles of Equal Employment Opportunity and to providing reasonable accommodations to applicants with physical and/or mental disabilities. If you are in need of accommodation or special assistance to navigate our website or complete your application, please send an e-mail with your request to [email protected]. Successful candidates might be required to undergo a background verification with an external vendor.
In conclusion, the SAP Young Professionals Program is a unique opportunity to gain industry-specific knowledge and professional skills. It serves as a springboard for aspiring SAP Consultants to embark on a fulfilling career journey. Don't miss out on this golden opportunity to become a part of the SAP community.
For more details, visit SAP website
UK Scholarships for International Students 2023/2024
20 Scholarships for African Students 2023/2024
Wants to study in Canada?
Find Ongoing Scholarships in Canada here
Subscribe for scholarship alert.
Be among the first to know whenever new SAP scholarship is going on. Enter your email address and click the Subscribe button ↓
Scholarships You May Like
Subscribe for scholarship alert.
Be among the first to know whenever new SAP scholarship is going on. Enter your email address and click the Subscribe button ↓