Oops!
Seems like
Irish Aid Ireland Fellows Programme
is not currently accepting applications for this particular scholarship. Never miss this scholarship again, let's alert you when application is going on. Enter your email address and click the Subscribe button ↓
Meanwhile below is a list of ongoing popular scholarships you can apply for now
See all ongoing scholarships here
Irish Aid Roger Casement Fellowship Programme 2021-2022 For Young Nigerians -Ireland
The Roger Casement fellowship has been established to honour the memory of the Irish human rights activist Roger Casement who spent some of his early working life in Calabar, Nigeria.
The purpose of the Roger Casement Fellowship Programme is to provide talented candidates with the opportunity to pursue advanced education and professional development in Ireland in order to contribute to the future development of Nigeria.
Masters programmes at Irish higher education institutes in the areas of Law, Human Rights and Governance.
Table of Content
About Irish Aid Ireland Fellows Programme
The Programme enables students to benefit from a prestigious, world-class, quality education contributing to capacity building whilst also profiling the best that Ireland has to offer in education. For information on studying in Ireland, please visit www.educationinireland.com. The Ireland Fellows Programme aligns with the Irish Government's commitment under Global Ireland and the national implementation plan for the Sustainable Development Goals (SDGs), Ireland's new Policy for International Development, and Ireland's International Edu... read more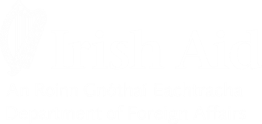 Subscribe for scholarship alert.
Be among the first to know whenever new Irish Aid Ireland Fellows Programme scholarship is going on. Enter your email address and click the Subscribe button ↓
Irish Aid Roger Casement Masters Scholarship
Aim and Benefits of Irish Aid Roger Casement Masters Scholarship
The Roger Casement Fellowship Programme normally covers:
return airfares,
full tuition,
stipends to cover accommodation and subsistence costs,
health insurance and
other allowances, in addition to the necessary entry arrangements such as medical examination and visa.
Requirements for Irish Aid Roger Casement Masters Scholarship Qualification
Candidates will need to have achieved the necessary educational standard to be accepted onto a Masters course in a Higher Education Institute in Ireland. In addition, there are a number of essential requirements to be eligible to apply for this scholarship.
Candidates must:
be a citizen of Nigeria and be residing in Nigeria
have achieved the necessary academic standard to be accepted onto a master's level course of study in Human Rights
have a minimum of two years' relevant work experience.
be able to demonstrate a strong commitment to the development of Nigeria.
be able to take up the fellowship in the academic year for which it is offered.
meet any relevant procedural requirements of the Government of Nigeria.
be able to demonstrate skills in academic English by achieving an appropriate score on a recognised test (e.g. IELTS 6.5).

An applicant will not be considered further in either of the following circumstances:
They already hold a master's qualification.
They have applied for the Roger Casement Fellowship on two or more previous occasions without being awarded a fellowship. (Cases where an applicant withdrew from the process previously may be considered if there were exceptional or unforeseen circumstances for withdrawal in that instance).
They are currently working, or it is anticipated that they will work in the future, at our embassies or at headquarters. Those personnel who have worked with any of our embassies/missions in the past must allow a full year before becoming eligible to apply for a fellowship.
Checkout:
How To Write A Scholarship Essay - Scholarship Essay Examples
Interview date, Process and Venue for Irish Aid Roger Casement Masters Scholarship
If shortlisted after the interview stage, all applicants will be required to take another English language test, normally the IELTS exam, unless they are already in possession of an IELTS certificate that is dated 2019 or later which shows the applicant has achieved the necessary score for the course(s) they intend to apply to. Early preparation for the IELTS exam is strongly advised, even for native English speakers.
Documents Required for Application
The Stage 1 process is a preliminary application which seeks information under the headings detailed below and requires you to submit a scanned copy of the following documents with your application form: 1.
Official identification: either your passport (only the identity page is required), or other official identification document if you do not have a passport at this time;
Your undergraduate degree award certificate;
Final degree academic transcripts. Please also include the explanation of the grading system, where provided with your transcript or otherwise available.
Your application will not be valid unless copies of the above documents are included.
Application Deadline
August 1, 2021
How to Apply
Please read the Applicants Guidance Note carefully before completing as eligibility criteria may differ from country to country.
The application process consists of three stages:
Stage 1 Preliminary Application;
Stage 2 Detailed Application;
Stage 3 Interviews.
Applications must be typed and be submitted by email to the Embassy of Ireland, Nigeria, at the following email address: [email protected]. •
The application form can be submitted as a Microsoft Word (.docx) file or as a PDF. •
Copies of supporting documentation (listed above) should be in PDF format and should be submitted as separate attachments (i.e. the passport and transcript cannot be scanned into a single PDF file). •
Please use the following format when naming each of the documents to be attached: -
Your Name – Passport - Your Name –
Undergraduate degree certificate -
Your Name – Academic Transcript
For more details, click here
20 Scholarships for African Students 2021/2022
How to Write a Good Scholarship Application Letter (Sample Examples Included)
Want to study abroad?
Find Ongoing Scholarships to Study Abroad Here
Subscribe for scholarship alert.
Be among the first to know whenever new Irish Aid Ireland Fellows Programme scholarship is going on. Enter your email address and click the Subscribe button ↓
Scholarships You May Like
Subscribe for scholarship alert.
Be among the first to know whenever new Irish Aid Ireland Fellows Programme scholarship is going on. Enter your email address and click the Subscribe button ↓