PZ Cussons Nigeria 2019 Engineering Graduate Trainee Program for young Nigerian graduates
Do you have what it takes to make a mark? PZ Cusson Nigeria's Engineering Graduate Trainee is back! PZ Cussons Nigeria is inviting applications from applicants who have what it takes to make big impact in the consumer goods industry. If you know you have the unique ability to making an impact, then this opportunity is for you.
Scroll down to see the requirements and do the needful by applying to this great opportunity while it lasts.
Table of Content
About PZ Cussons
Throughout their 135 year History, they have successfully adapted and evolved to the constantly changing consumer, market, and economic environments. They are an international consumer goods group with an established portfolio of trusted brands across a range of markets. They have an unrivalled heritage and entrepreneurial culture, robustly supported by our CANDO! values. They have a new strategy that focuses our resources and investment on key categories and core brands across selected geographies in Europe & the Americas, Asia Pacific and Africa that offer the best potential for scale and... read more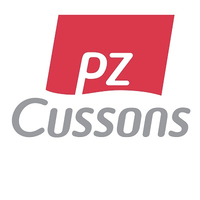 PZ Cussons Engineering Graduate Trainee Program
Requirements for PZ Cussons Engineering Graduate Trainee Program Qualification
Minimum of 2:2 in Electrical, Chemcical or Mechanical Engineering
Completed the mandatory NYSC or have an exemption certificate
Not more than 28 years as at December 31st 2019
Checkout:
20 How To Study Abroad Frequently Asked Questions
Application Deadline
October 20, 2019
How to Apply
Applicants should send CVs to [email protected]
CVS Must be sent in PDF Format ONLY
For more details, please visit PZ Cussons Nigeria website
Read Also:
Top 20 Reasons To Study Abroad
Scholarships You May Like