PEO International Peace Scholarships for Women to Study in USA and Canada 2019-2020
Members of P.E.O. believe that education is fundamental to world peace and understanding. The scholarship is based upon demonstrated need; however, the award is not intended to cover all academic or personal expenses.
The PEO International Peace Scholarship Fund is a programme of Women helping women reach for the stars. The PEO International fund will provide scholarships for selected women from other countries for graduate study in the United States and Canada.
Table of Content
About PEO International Peace Scholarships
P.E.O. was founded on January 21, 1869, by seven students at Iowa Wesleyan College in Mount Pleasant, Iowa. This circle of kindred spirits – bonded by their enthusiasm for women's opportunities – eventually expanded to include women off campus as well. Through membership, the P.E.O. Sisterhood has brought together more than a half a million women in the United States and Canada who are passionate about helping women advance through education, while supporting and motivating them. Friendship is the cornerstone of P.E.O. – it is the legacy left by our Founders and it thrives in our uni... read more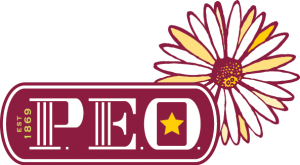 PEO Graduates
Aim and Benefits of PEO Graduates
The maximum amount awarded to a student is $12,500. Lesser amounts may be awarded according to individual needs.
The scholarship is based upon demonstrated financial need; however, the award is not intended to cover all academic or personal expenses. At the time of application, the applicant is required to confirm additional financial resources adequate to meet her estimated expenses. Additional resources may include personal and family funds, tuition waivers, work scholarships, teaching assistantships, study grants and other scholarships.
Awards are announced in May. The amount of the PEO International scholarship will be divided into two payments to be distributed in August and December
Requirements for PEO Graduates Qualification
An applicant must be qualified for admission to full-time graduate study and working toward a graduate degree in an accredited college or university in the united States or canada.
A student who is a citizen or permanent resident of the United States or Canada is not eligible.
Scholarships are not given for research, internships, or practical training, unless it is combined with coursework. Awards are not to be used to pay past debts.
In order to qualify for her first scholarship, an applicant must have a full year of coursework remaining, be enrolled and in residence for the entire school year.
Doctoral students who have completed coursework and are working only on dissertations are not eligible as first-time applicants.
international students attending cottey college are eligible to apply for a scholarship.
Checkout:
20 How To Study Abroad Frequently Asked Questions
Interview date, Process and Venue for PEO Graduates
Application closes: 15th December, 2019
March 1, 2020: Last day to submit completed application materials from applicants already enrolled in the graduate program and school for which their scholarship is intended.
April 1, 2020: Last day to submit completed application materials from applicants not yet enrolled in the graduate program or school for which the scholarship is intended. Last day to submit completed application materials for applicants who will be attending Cottey College
Application Deadline
December 15, 2019
How to Apply
Interested and qualified? Go to
PEO International Peace Scholarships on peointernational.communityforce.com
to apply
For more details, please visit the scholarship website here
Read Also:
Top 20 Reasons To Study Abroad
Scholarships You May Like