One-World 2020 Scholarship Programme - Afro Asiatisches Institut Salzburg
Are you an international student in Austria, looking for scholarship to further or aid your post graduate studies? One-world scholarship programme is currently being accepted for its 2020 scholarship programmes.
The Scholarship Programme is meant to support students from Africa, Asia and Latin America
Table of Content
About One-World
The One-World Scholarship Programme is directed at students from developing countries at universities in Salzburg or Tyrol (click here for a list). It is meant to contribute to the peaceful coexistence of people from different countries of origin by enhancing equal opportunities, dialogue, intercultural know-how and partnership. During their studies in Austria they acquire skills and competencies which can contribute to the economic, social, ecological and cultural development in their countries or regions of origin. As highly skilled professionals and leaders they can induce a positive cha... read more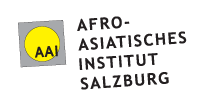 One-World Masters Scholarship
Aim and Benefits of One-World Masters Scholarship
The One World Scholarship Programme supports Master and PhD students at public universities or universities of applied sciences in the regions of Salzburg and Tyrol with a partial scholarship. Students at Master level receive 500 € per month, at PhD level 550 € during the semester.
Requirements for One-World Masters Scholarship Qualification
Nationality of a non-European developing country (country list)
Admission to a Master or PhD programme at a university or university of applied sciences in Salzburg or Tyrol (Uni Salzburg, Uni Innsbruck, FH Salzburg, MCI, FH Kufstein)
For PhD students: approved disposition
Age limit: Master studies max. 30 years (mothers: 35 years), PhD studies max. 35 years (mothers: 40 years) at the time of application
Residence permit "student"
NO SCHOLARSHIPS ARE AWARDED FOR
studies at private universities
postgraduate study programmes ("Lehrgänge", e.g. "Universitätslehrgang" or "Fachhochschullehrgang") or other non-degree certificate programmes
applicants with a residence title other than "student"
non-degree programme students ("außerordentliche Studierende")
short term visits and exchange programmes
Checkout:
20 How To Study Abroad Frequently Asked Questions
Interview date, Process and Venue for One-World Masters Scholarship
After your application has been reviewed, you will be invited for an online-interview (via skype, zoom or webex)
The decision is taken by the scholarship committee in mid August. You will be informed about the decision shortly after.
Application Deadline
Not Specified
How to Apply
Please send your complete application documents to [email protected] by E-Mail or by using a free data transfer (wetransfer)
For more details, visit AAI website
Read Also:
Top 20 Reasons To Study Abroad
Scholarships You May Like